Donate
Help Red Ice continue produce content
Show us some love ❤️ Help us grow ⚡️


Entropystream: entropystream.live/redicetv
Click "Send Paid Chat" if we aren't live streaming

SubscribeStar: subscribestar.com/redice
Support us on SubscribeStar, check the different membership tiers

eCheck/ACH:
One Time Donation:
Recurring Donation:

Donate Bitcoin and other Cryptocurrencies:

BTC: bc1q5rwqt4asajalfsum2x08udev3jnnn94wahgl6f
BCH: qr7zlntamr0af9nsl3pv99l6hpvd384h3y4wtrqd6a
ETH: 0x440Fd5DE5474865e1C1B4dBd467fF8D8c8d0A01F
LTC: LWCiwV6XHTJiBTBhPSgNPBWqWjxA4DCc9T
BAT: 0x440Fd5DE5474865e1C1B4dBd467fF8D8c8d0A01F
LINK: 0x440Fd5DE5474865e1C1B4dBd467fF8D8c8d0A01F
XRP: rEb8TK3gBgk5auZkwc6sHnwrGVJH8DuaLh
XRP Deposit Tag: 103245046
NEO: AHyhZMq4vASf4Vjn3Qb4gws8MT9nymEVGW
DASH: XttVspwkoCvUHYtutQxpyoMySCaXHHx1F8
ADA: addr1qx8tqmhcdxxd3kazt08nm9qj7yhk8uyenclczmaefuyzn3vwkph0s6vvmrd6yk708k2p9uf0v0cfn83ls9hmjncg98zs74pxck
XMR: 44dfNpKNdVbM44eBSymRRTGSJjCKyjhK45S4YWceAwqojB6WnWh8naeDWQ8eA3orM74N1mcG8NdZP7RHzRh3Btwu3CZYmo2
Want to donate another crypto? Email us at redice@protonmail.com and we can provide wallet address for virtually any crypto.

Donate Bitcoin (BTC) Scan QR Code: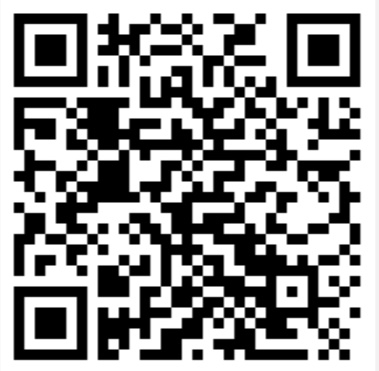 Send donation via mail (cash, checks or moneyorder) to:
Henrik Palmgren
784 S. Clearwater Loop Suite 8014
Post Falls, ID 83854
USA

Donate to Henrik Palmgren
Cash.app/$HenrikPalmgren

Swish (Sweden only): 076 815 68 01


Brave Browser
Watch and listen to our content on the ad-free and privacy oriented browser Brave and help support us with BAT (Basic Attention Tokens) at the same time. You can donate BAT by clicking the triangle next to the address field. Get the Brave browser via our affiliated link, it helps us as well: https://brave.com/red091
About Red Ice
Red Ice is an independent and alternative media platform that offers perspectives and analysis of recent events from a unique perspective that virtually zero mainstream media companies will cover. We highlight people's lived experiences that you won't hear anywhere else. To keep operating free from commercial pressures and independent we rely on our audience to continue production. A donation to Red Ice, helps us not only cover operational costs and upgrades to our studio but expansion in our coverage by bringing on more talent and correspondents. Red Ice is like no other media outlet and offers a critically important perspective as we are entering an era of censorship and ruthless conformity to the mainstream narrative.