Breivik called the police from Utøya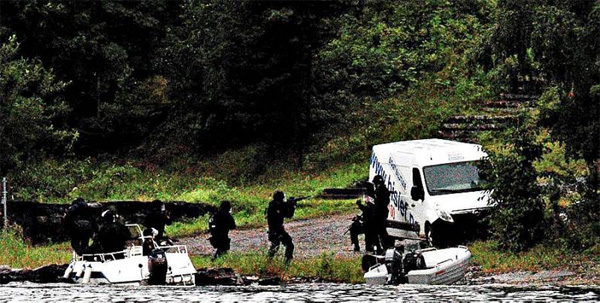 Geir Lippestad confirms, the defense attorney of Breivik.

Lippestad is unsure if a court case could be completed with Breivik.

- Lippestad, from the experiences of the prison meeting, interrogation,
and your own meetings with him, have you reflected over the possibility of proceeding
with a court case with him, in his current state?

- It's too early to say. I've obviously reflected over this.
The considerations of the court will be important.

- Are there any changes in Breiviks behavior after your first meeting with him?

- No.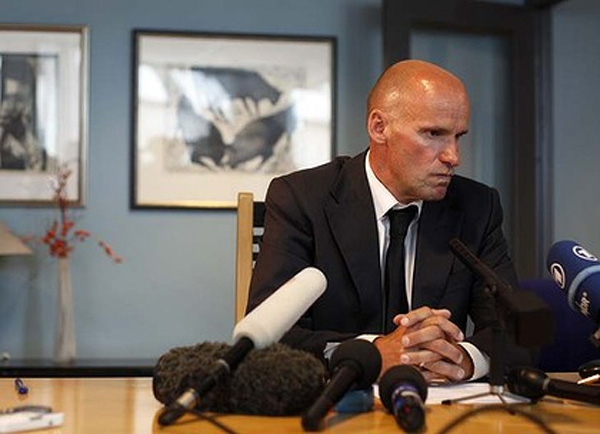 Called the police

- Several media reported that Breivik himself called to the police from Utøya; that he presented himself as a brigadier and told them that the "mission was accomplished."

Are you aware of this?

- He explained that he called the police, but I'm not aware of this.

- Did he define the time of the first shots?

- No.

- Has he explained where he spent the night, from 21. to 22. July?

- No.

- Has he explained that he hanged containers with gasoline in trees at Utøya?

- This hasn't been a topic in the interrogations.

Not too lenient

- Brevik is putting forth some demands, he wants to set some premises,
like which persons will study him. Many people would feel that he's been treated perhaps too kindly during the first interrogations. Could you see that this goes against peoples feeling of justice, considering the actions taken by Breivik?

- Too my knowledge he's putting forth two types of demands. A list of demands 2, which has been partly granted, like decent clothes, snus [TN: tobacco put under your lip.], and that kind of stuff. In this regard he's not treated much different that most others. As for demands list 1 it's so separated from reality that noone can grant it. I don't know if you can say he's been treated too leniently. It's common to start interrogations in a way where the suspect can explain himself as freely as possible, then he is confronted more concretely later, Lippestad says.

He also says that in-between the interrogations, he goes through a lot of documentation.

- There is a major amount of investigation. I have to read up on everything, know the case as well as I can.

- You get access to every document you ask for?

- So far the dialog with the police force has been good.

An additional defense attorney

He will now share the defense attorney job with a colleague from his law-office. However, only Lippestad will be appearing in front of the media.

- Are there any news of people Breivik wants contact with?

- No.

200 witnesses queried

Police-lawyer Pål-Fredrik Hjort Kraby informs that around 200 witnesses were interrogated, and many more are left.

The investigation is now focused mainly on witnesses, in addition to figuring out if Breivik had any accomplices, if the information he's been giving us in the interrogations, and the manifest about other terror groups in Norway and the rest of the world is correct.

Source: aftenposten.no