Action Plan to End Banishing of "Witches" in Burkina Faso
It's called "the bearing of the body" in Burkina Faso: when a death is deemed suspicious and a group of men carry the corpse through the community, believing the deceased will guide them towards the person responsible for the death. The accused - almost always women – are then chased out of their homes.

According to the Ministry for Social Action and National Solidarity, some 600 women across the country have fallen victim to this practice. Most have found precarious shelter at one of 11 centres around the country, run by various non-governmental organisations.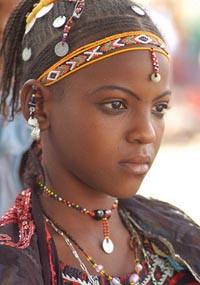 "It's generally women who are accused of witchcraft – and when it's men, they are able to move to other villages," said Gérard Zongo, from the non-governmental organisation Commission Justice et Paix (CJP), which recently launched a campaign to support women accused of witchcraft.

Burkina Faso recently adopted a plan of action to end the practice of banishing women accused of witchcraft from their homes.

The new action plan, to be implemented between now and 2016, will see the Ministry for Social Action take over responsibility for victims of this type of social exclusion. Women driven from their homes will have access to legal and psychosocial support, as well as financial support to re-establish their livelihoods.

The plan has been five years in the making, said Boukary Sawadogo, director-general of the ministry, because its final drafting was complicated by the sensitivity of the question of witchcraft in this West African country.

"We're not passing judgment on sorcery in Burkina, but we will respond to the facts, which are exclusion and violence," he told IPS.

[...]

Read the full article at: IPSnews.net

Image: Young woman of Burkina Faso, Credit: 2009 by Tree AID.