All The World Is Staged: Rigged Games and Match Fixing - Soccer Corruption Rampant
Europol investigates football/soccer game fixing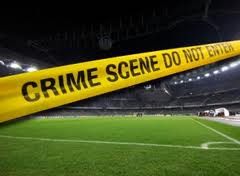 A wide-ranging match-fixing investigation has uncovered more than 680 suspicious matches - including World Cup and European Championship qualifiers and two Champions League games - and found evidence that a Singapore-based crime group is closely involved in match-fixing, Europol said Monday.

The investigation by Europol, the European Union's joint police body, found 380 suspicious matches in Europe and another 300 questionable games outside the continent, mainly in Africa, Asia, South and Central America.

"This is a sad day for European (soccer)," Rob Wainwright, the head of Europol, told a news conference. He said criminals are cashing in on soccer corruption "on a scale and in a way that threatens the very fabric of the game."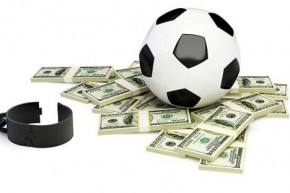 Europol declined to name suspects, players, clubs, or officials involved so as not to prejudice ongoing investigations, and it was unclear exactly how many of the matches mentioned were previously known to have been tainted. Still, the very announcement shed light on a murky underworld of match-fixers and illegal betting spanning the globe.

The probe uncovered ¬8 million ($10.9 million) in betting profits and ¬2 million ($2.7 million) in bribes to players and officials and has already led to several prosecutions.

Those numbers are far lower than many estimates of the amount of cash involved in match-fixing and betting on rigged matches, but prosecutors said the amounts they named are what they can directly pin down through paper trails, phone records and computer records.

"This is the tip of the iceberg," said Friedhelm Althans, a German investigator.

Europol investigators analyzed 13,000 emails and other evidence and identified 425 players, criminals, match officials and club staff suspected of being involved in manipulating matches dating back several years.

Wainwright said the involvement of organized crime "highlights a big problem for the integrity of football in Europe."

He said a Singapore-based criminal network was involved in the match-fixing, spending up to ¬100,000 ($136,500) per match to bribe players and officials.

Wainwright said while many fixed matches were already known from trials in Europe, the Europol investigation that began in July 2011 lifted the lid on the widespread involvement or organized crime in rigging games.

"This is the first time we have established substantial evidence that organized crime is now operating in the world of (soccer)," he said.

[...]

Read the full article at: abclocal.go.com




---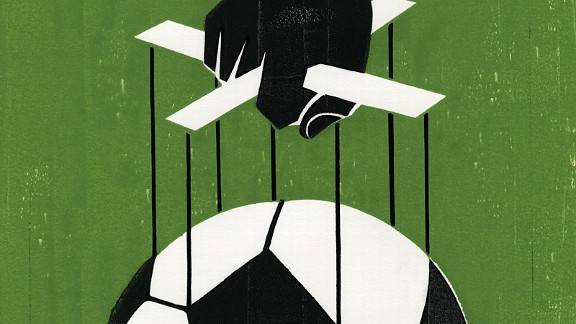 All the world is staged


By Brett Forrest | ESPN The Magazine

Bribed players, fake games. Criminal syndicates can fix any match, anywhere.

ON THE MORNING of Feb. 20, 2011, a man from Singapore walked into the central police station of Rovaniemi, Finland, a town that sits along the Arctic Circle. The man told officers that another Singaporean, Wilson Raj Perumal, was in Rovaniemi on a false passport. He offered no other information before leaving the station abruptly.

Though puzzled by the seemingly random tip, Rovaniemi police put Perumal under surveillance. Three days later, they followed him to a French restaurant near the soccer stadium, where the local club, Rovaniemen Palloseura, had just completed a 1-1 draw. Officers watched as Perumal sat down with three Palloseura players. They saw him scold the players, who cowered in fear. The next day, based on the false passport, the Finnish police detained Perumal. They phoned officials at the Finland Football Federation, who in turn contacted FIFA, soccer's international governing body.

One week later, Chris Eaton, FIFA's head of security, arrived in Rovaniemi. He knew exactly who Perumal was. Eaton informed Finnish investigators that they had just caught the world's most prolific criminal fixer of soccer matches, an elusive figure whom Eaton had been chasing for the past six months.

Perumal had rigged hundreds of games across five continents, generating hundreds of millions of dollars in fraudulent gambling winnings for Asian and European syndicates. He was finally in custody. And he had been turned in by one of his own.

THE WORLD'S MOST popular game is also its most corrupt, with investigations into match fixing ongoing in more than 25 countries.

[...]

Soccer match fixing has become a massive worldwide crime, on par with drug trafficking, prostitution and the trade in illegal weapons. As in those criminal enterprises, the match-fixing industry has been driven by opportunistic greed. According to Interpol figures, sports betting has ballooned into a $1 trillion industry, 70 percent of which is gambled on soccer. The explosive growth reflects the rise of online gambling, which has turned local bookies into global merchants, flooded by money from every continent. Asian bookmakers alone see a $2 billion weekly turnover, according to Eaton. "It's now one huge liquid market," says David Forrest, an economics professor at the University of Salford in Manchester, England, who specializes in the study of sports gambling. "Liquidity is the friend of the fixer. You can put down big bets without notice and without changing the odds against yourself."

For the soccer gambler, the buffet of betting options is endless. FIFA recognizes 208 soccer federations, each governing its country's professional leagues and national teams, which are split into several age groups. The total number of pro and national soccer teams worldwide far exceeds 10,000. On sbobet.com, one of the largest legal books in Southeast Asia, a gambler can bet on dozens of matches daily, from the English Premier League to the Indonesian Super League to the Ukrainian youth championships. And the betting options climb exponentially when you consider the dramatic upsurge in real-time propositional bets. Gambling on soccer online now resembles the stock market, with constant fluctuations and instantaneous arbitrage.

Read the full article at: espn.go.com