Apocalypse 2012 Back On? Second Mayan Inscription Uncovered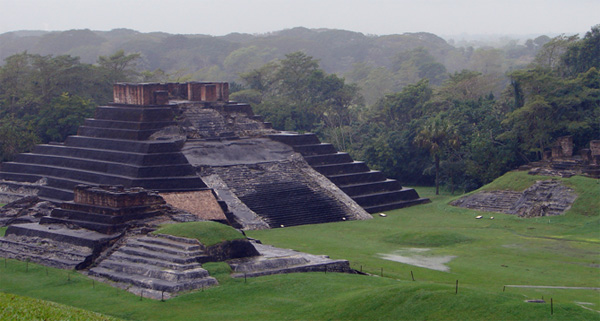 Comalcalco ruin - where the find was made



Mexico's National Institute of Anthropology and History now says Mayan ruins show a second reference to the apocalypse occurring in 2012 but said that rumors of the world ending late next year were a Western misinterpretation.

On Thursday, the institute released a statement saying that the date of the apocalypse had been found on the carved or molded face of a brick at the Comalcalco ruin in the southern part of the country.

Most experts had previously said there was only one reference in Mayan glyphs, a stone tablet from the Tortuguero site in the Gulf coast state of Tabasco.

Arturo Mendez, an institute spokesman, said the fragment known as the Comalcalco Brick had been found years ago and studied thoroughly. It is not on display and is kept in storage.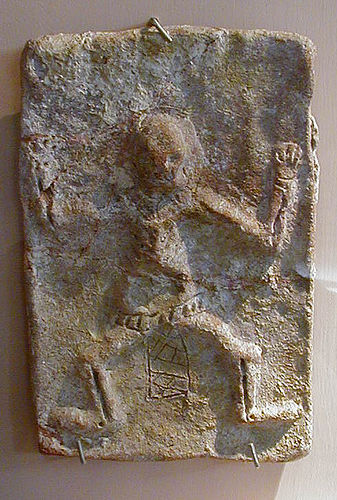 Is this "the" brick from Comalcalco - or just one of many bricks? More on wikipedia: comalcalco



The Tortuguero and Comalcalco inscriptions were probably carved about 1,300 years ago.

The Mexican institute cautioned Thursday that "Western messianic thought has twisted the cosmovision of ancient civilizations like the Maya." Its experts said that the Mayas believed that time started and ended with regularity, with nothing apocalyptic occurring at the end.

The institute plans to hold a meeting of Mayan experts next week to "dispel some of the doubts about the end of one era and the beginning of another, in the Mayan Long Count calendar."

Source: abcnews.go.com

In Search Of... Mayan Mysteries

Watch this old episode of "In Search Of... Mayan Mysteries" narrated by Leonard Nimoy for some interesting tidbits.

In Part 3 of this video we can learn that:

* The priest scientist of the Maya developed a "socialists/communistic" society.
* Their calendar predicts a cataclysmic earthquake will terminate their cycle of civilization on December 24th, 2011
* New men of knowledge would then appear to fight the forces of evil and lead the people to create a World Government!





2nd Mayan Tablet Linked to 2012 Apocalypse



From: newser.com

The bad news is that Mayan ruins make not one but two apparent references to a possible apocalypse in 2012. The good news—maybe—is that Mexican archeologists say not to worry about it. Experts have finally confirmed that a second suspected reference to 2012 was found at the Comalcalco ruin in an inscription that has been safeguarded in storage for years by Mexico. An earlier find from the nearby Tortuguero site in the Gulf coast state of Tabasco named the same apparent date on a stone tablet. The Tortuguero inscription describes some kind of world-ending or world-changing event that is supposed to occur in December 2012 involving Bolon Yokte, a Mayan god linked to both war and creation.

But some experts say translating the Mayan date to 2012 is inaccurate, and officials at Mexico's Institute of Anthropology and History have long said such fears are a Westernized misinterpretation of what happens at the end of a Mayan calendar cycle. "Western messianic thought has twisted the cosmo-vision of ancient civilizations like the Maya," the institute said in a statement yesterday. But concern is running so high that a roundtable of 60 Mayan experts will meet next week at Palenque to "dispel some of the doubts about the end of one era and the beginning of another," the statement added.

Source: newser.com

Red Ice Radio

John Major Jenkins - The Myths and Fallacies of 2012

Alex Putney - Messages of Resonance Change in 2012, Betelgeuse & Modern Alchemy

Maurice Cotterell - FutureScience, The Cycles of the Sun & 2012

Carl Johan Calleman - The End of the Mayan Calendar & Transparent Consciousness

Will Hart - Solar Flare Apocalypse & Comets

Geoff Stray - Beyond 2012: Catastrophe or Ecstasy