Assange's Rape Accuser Anna Ardin a CIA Agent?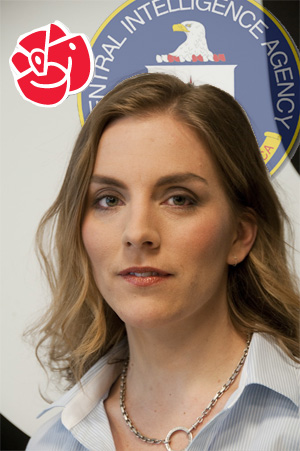 "Assange Rape Accuser Flees to West Bank, Claims to be a CIA Agent" you might have seen the headline floating around today. Huffington Post among many others have picked up the story.

Well, a few things needs to be cleared up about this.

First off all, Anna Ardin's Twitter feed has obviously been hijacked/hacked. It's evident when you look at some of the posts. See for yourself here: twitter.com/annaardin, if you don't know Swedish, you can use google to translate the feed.

If Anna Ardin was a CIA agent, why would she post this on her Twitter feed? Think about it.

There is no proof (as of yet anyway) that Anna Ardin is a CIA agent.

The Huffington Post article reference Crikey as the source. The claim that Anna is a "CIA agent" seems to stem from Crikey alone. Crikey has missed the obvious fact that someone has gotten into Anna's twitter feed and posted the following:


"CIA agent, rabid feminist / Muslim lover, a Christian fundamentalist, dike & fatally in love with a man, how can you be all of this at the same time?"

Crikey has knowingly or unknowingly translated Anna's twitter feed without realizing the obvious fact that someone else has taken over the feed. It would have been enough if it stopped there, but Crikey goes on to mention that "Swedish sources" have said that Anna has moved to the West Bank in the Palestinian Territories.

Ok, who is the source? Can you give us some details? No? Well ok, then it has to be true!?

Furthermore, the picture that Huffingtonpost ads to their story (is copied from Anna Ardins twitter feed), this is of Sharon Stone, not Anna Ardin. Click here to see how Anna Ardin looks (It's very simple to do a google image search). Sloppy!

BUT what you should know is that Anna Ardin is part of a very interesting organization calling themselves "The Brotherhood" or the "Brotherhood Movement", a Christian social democratic lefty group and it turns out that both women who have been involved in accusing Julian Assange of rape have links to the Brotherhood Movement.

There is another Swedish blogger, Goran Rudling, writing at samtycke.nudetails how Anna Ardin's blogs, twitter account and bloggy have had their posts deleted and accounts restarted, indicating that someone does not want the information (her past posts) to be known.

It's very convoluted and the media is playing ping pong.