Assault at 25,500 feet: Mount Everest climber allegedly attacked by authorities for not having permit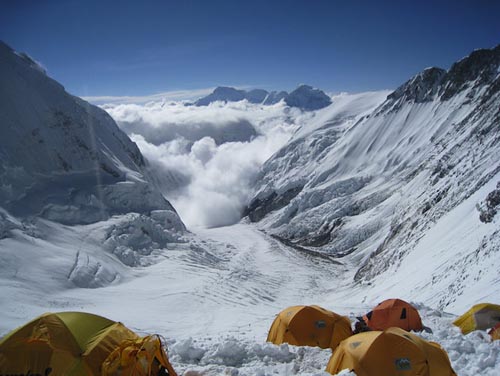 A Chinese climber was reportedly just a few thousand feet from reaching the summit of Mount Everest when he was forced back down the mountain for not having a permit.

Outside magazine reports that the unnamed climber, said to be a Han Chinese, was reportedly 25,500 feet up the mountain's North Col route when he was spotted camping alone, away from other expeditions.

That's when the climber was apprehended by members of the Tibet Mountaineering Guide School (TMGS), who forcibly removed him from the trail and physically assaulted him, witnesses say.

Two witnesses tell Outside that the TMGS members then subdued the hiker, who reportedly wielded his ice axe when confronted by them. In an email to Billi Bierling, the assistant to the Everest historian, one of the witnesses writes:


"I did see the permitless chap being ushered down the hill. The Tibetan rope fixers were sent up to get him. I saw them bringing him down the ropes from the North Col to [advanced base camp]. It was disgraceful. They literally kicked him down the ropes. It was a disgusting example of a pack of bullies egging each other on and literally beating him down the hill. It was absolutely unnecessary as he was offering no resistance and was scared out of his mind. The Tibetans should, and could, have just escorted him down the hill and let the authorities deal with him."



[...]

Read the full article at: ca.news.yahoo.com
Image: (Alan Arnette/The Coloradoan/AP)