#BoycottStarWarsVII and White Genocide - Henrik Palmgren interviewed by Freeman


#BoycottStarWarsVII has opened minds to the concept of White Genocide. Star Wars: The Force Awakens is being called "anti-white propaganda" and Twitter is ablaze with users calling J.J. Abrams a "Jewish activist". Abrams, and most of the cast of Star Wars, are Jewish. Does Stars Wars propaganda connect with The Protocols of the Elders of Zion?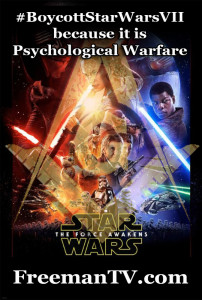 Abrams addressed the issue last summer at San Diego Comic-Con when he responded to a question about diversity in casting by saying, "I think it's important people see themselves represented in film. I think it's not a small thing."

"Is the very white Star Wars being culturally appropriated by the Jewish J. J. Abrams?" asks one twitter user.

"You look around that room and you see the whitest fucking room in the history of time. It's just unbelievably white. And I just thought, we're casting this show and we have the opportunity to do anything we want, why not cast the show with actors of color?" J.J. Abrams

Abrams has been involved in social engineering with the CIA for decades. He and CIA liaison to the entertainment industry, Chase Brandon, created the Alias television series.

Disney's creation of propaganda is a matter of public record. Disney on the Frontlines boasts that Nazi propagandist, Joseph Goebbels adopted Walt Disney's methods and not the other way around.

It is clear that in The Force Awakens the "good guys" are multicultural while, the "bad guys" are purely white. Cloaked as racism and coded as diversity, white people are being written out of the script.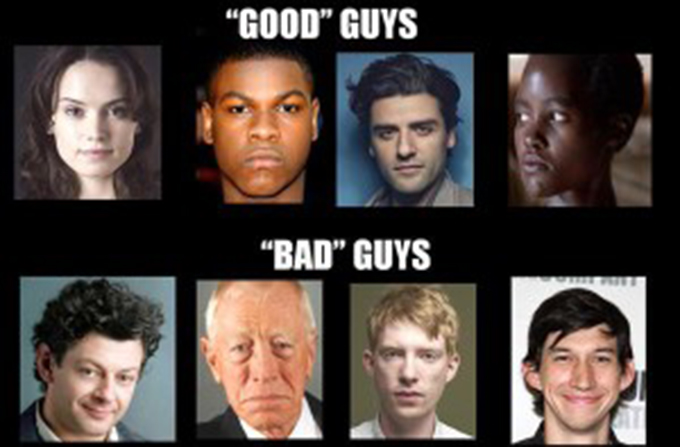 Walt Disney Co. agreed to buy George Lucas's Lucasfilm Ltd. for $4.05 billion. Lucas, the sole owner of the Star Wars franchise, will get half in cash and the rest in Disney's stock, making him a major investor in their film, theme park and TV company. Is it worth stating that Disney's Chief Executive Officer Robert Iger is also Jewish?

"When certain people talk about a lack of 'diversity' they mean that an area is 'too White'. When they call for 'diversity' they are calling for an area to move in non-White people until white people are no longer the majority . . . but no one calls for "diversity" in any non-White area." @genophilia

Now that is what we mean when we say White Genocide.

Henrik Palmgren is Host, Researcher, Filmmaker & Editor-In-Chief of Red Ice Radio and Editor-in-Chief of RedIceCreations.com. He is a graphic designer, animator, webmaster, musician and filmmaker with a media education background.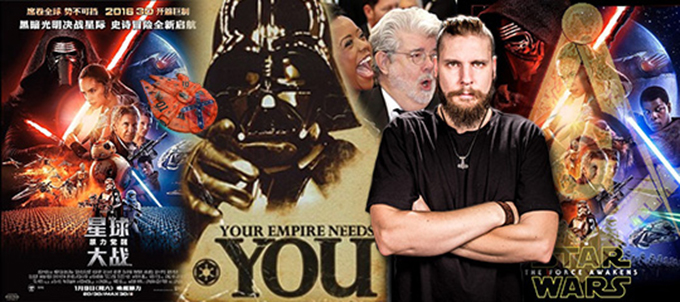 Source: freemantv.com