Can this giant ball rid the world of landmines?


Like a giant clump of dandelion seeds, it is designed to be blown around in the wind detonating landmines in its path.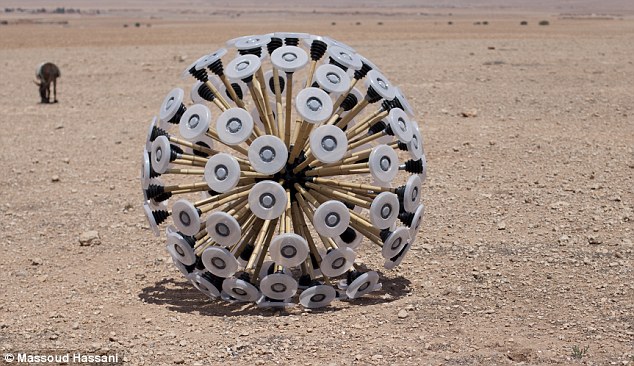 Made simply of bamboo, iron and plastic, each one is relatively cheap to produce and can clear up to four bombs before being destroyed themselves.

Each device, called Mine Kafon, will have a GPS tracking device linked to a website to show which areas have been cleared.

They are the brainchild of Massoud Hassani, who at the age of 14 fled war-torn Afghanistan, where there are more landmines than people.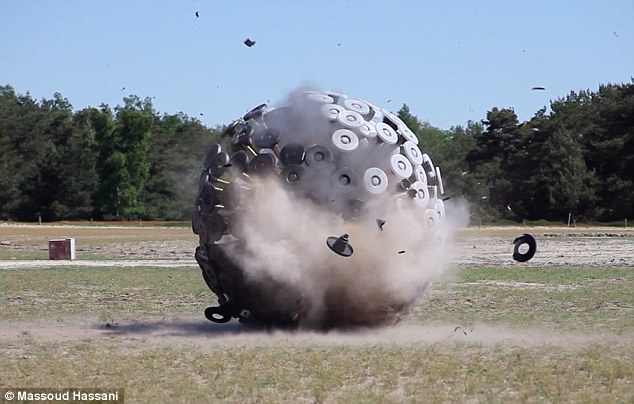 Having a blast: Each device can include a GPS tracking device to show which areas have been cleared.


Mr Hassani said he had the idea for his invention after making miniature models during his childhood.

He and his brother would make their own toys, small wind-powered cylinders which would often get blown into a minefield, where they could not get them back.

He said: 'Me and my brother Mahmud, we played every day on the fields surrounded with the highest mountains in our neighborhood.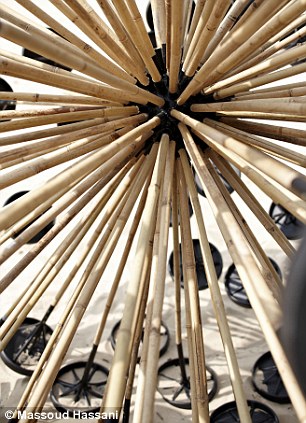 'There was always a strong wind waving towards the mountains. While we were racing against each other, our small miniatures rolled way to fast and too far.

'Mostly they landed in areas where we were not allowed to step a foot on.

'Those areas were very dangerous because of the landmines. It was full of them. I still remember those friends that we have lost and saw them getting injured.'

He said: 'I thought "I am going to make these objects 20 times bigger and heavier".

'There are 30million landmines in Afghanistan and 26million people, so that's more mines than people.'

[...]