Canadian Internet Users Can (Should) Avoid NSA Spying
HuffPo article recommends. American citizens should also be calling for the immediate reigning in of the outrageous power and scope of the National Security Agency, since the U.S. government seems unwilling to do so.

"If not you, who? If not now, when?"

---
CIRA President Byron Holland: Canadian Internet Users Can Avoid NSA Spying
From: TheHuffingtonPostCanada

The head of the agency that manages Canada's .ca domain says the country should build out its own internet infrastructure to avoid spying by the U.S. National Security Agency.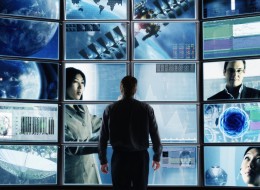 Byron Holland, president of the Canadian Internet Registration Authority (CIRA), says internet traffic in Canada is often routed through U.S. exchange points, making it vulnerable to NSA monitoring.

But Canada could build out its own network of exchange points that would allow traffic to move entirely within the country, Holland said.

"All the events coming out of the U.S. with the NSA (National Security Agency) and the PRISM program highlight that it's a good idea to keep traffic in your own jurisdiction as much as you can," he said, as quoted at IT Business.

Internet exchange points are physical locations where internet service providers can exchange traffic between their networks. They allow local internet traffic to stay local, and reduce the costs associated with internet services. They typically operate as not-for-profit enterprises.

CIRA recently launched a discussion forum where the agency hopes to spark a debate on government surveillance in the age of the internet.

"The time has come for a national dialogue about online surveillance in Canada," Holland wrote in a National Post column earlier this year.

[...]

"I could be sending you an e-mail from downtown Ottawa to another point in Ottawa, and there's a 40 per cent chance that will go through the U.S.," he says. Building more Canadian exchange points "will significantly reduce the chance of that happening."

Data from the NSA leaked to the media this summer by whistleblower Edward Snowden revealed that the NSA collects millions of Americans' email data daily, and uses a program called PRISM to monitor activity on social networks.

Many experts said it's inevitable, given the integrated nature of the internet, that Canadians' communications are being swept up by the NSA.

But even if Canadian web traffic were to stop being routed through the U.S., Canadians could still find their online activity monitored by their own government.

Documents obtained by the Canadian Press and the Globe and Mail earlier this year showed that then-defence minister Peter MacKay in 2011 approved the re-start of a secret program that scours the internet, both within Canada and abroad, for suspicious activity.

Read the full article at: huffingtonpost.ca