Colosseum slanting lower on one side, officials say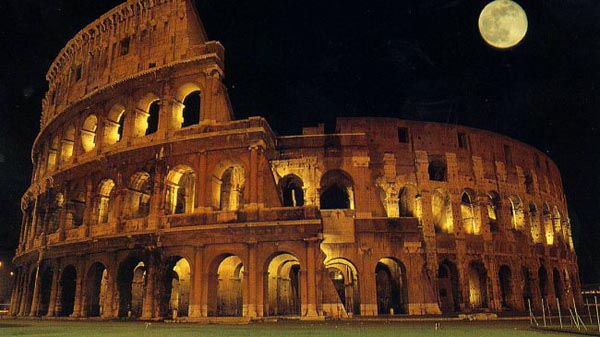 The ancient Colosseum of Rome is slanting lower on one side and experts are concerned about possible cracks in the base below the amphitheatre.
Italian officials say the 2,000-year-old monument is now about 40 cm lower on the south side than on the north.


"The slab of concrete on which the Colosseum rests, which is like a 13-meter (yard)-thick oval doughnut, may have a fracture inside it," Professor Giorgio Monti of La Sapienza University told the Italian daily Corriere della Sera.

According to Colosseum director Rossella Rea, experts noticed the change about a year ago and have been monitoring it for the past few months.

Rea has asked Rome's La Sapienza University and environmental geology institute IGAG to study the issue and release the results in less than a year.

Professor Monti believes an intervention could be necessary if the concerns are confirmed, but it was too early to decide about the most suitable method.

The Colosseum is an elliptical amphitheatre in the center of the Italian capital is the largest of its kind ever built in the Roman Empire.


Considered one of the greatest works of Roman architecture and Roman engineering, the monument used to host bloody gladiator fights and attracts hundreds of thousands of tourists to Italy each year.


Colosseum is the second Italian monument to raise concern among the country's archeologists and restoration experts.

The Leaning Tower of Pisa, known worldwide for its unintended tilt to one side, was reopened in 2001 after more than a decade as engineers worked to make it safe for visitors and prevent it from falling over.

Article from: presstv.ir