Death of the Angel of The Gap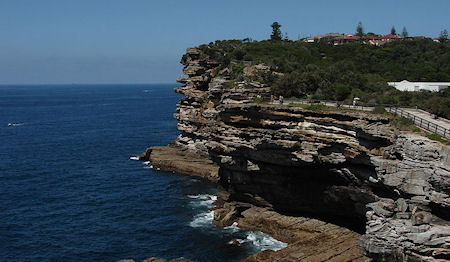 Gap Bluff, Watsons Bay, Sydney, cliff above the Pacific Ocean. Wikipedia/Mussklprozz



For almost half a century, Don Ritchie would approach people contemplating suicide at the edge of The Gap, just 50 metres from his home in Watsons Bay, his palms facing up.

Mr Ritchie told his daughter Sue Ritchie Bereny he would smile and say: "Is there something I could do to help you?"

"And that was all that was often needed to turn people around, and he would say not to underestimate the power of a kind word and a smile," said Ms Ritchie Bereny.

Mr Ritchie, sometimes known as the angel or watchman of The Gap, is acknowledged to have stopped about 160 people from jumping to their deaths.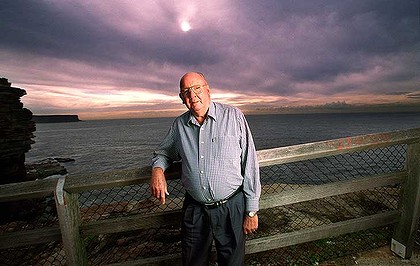 Don Ritchie. Photo: Steve Baccon



He died at St Vincent's Hospital on Sunday, surrounded by his wife Moya, 85, daughters Jan, Donna and Sue, and four grandchildren, who travelled from across Australia and from Indonesia to Sydney to see him. He was 85.



Mr Ritchie was born on June 9, 1926 in Vaucluse, and studied at Vaucluse Public School and Scots College.

When World War II broke out, he served in the Royal Australian Navy on HMAS Hobart, and was on the ship in Tokyo Bay when the Japanese surrendered in 1945.

From his 30s to his 60s, Mr Ritchie worked for a multinational firm and built up a significant career in the corporate world, Ms Ritchie Bereny said.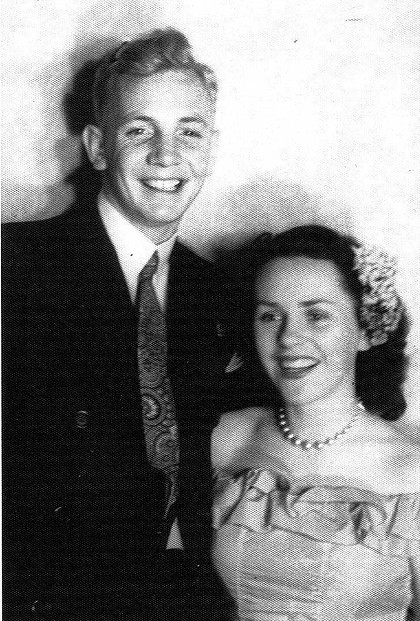 Don and Moya Ritchie



In 1964, the former life insurance salesman moved into a house on Old South Head Road across the road from Jacobs Ladder at the southern end of the Gap Park. It was his home till the end.

From that time, Mr Ritchie started to rescue suicidal strangers.

"Things were different way back then. It was before there were police rescue vans, before there were more sophisticated mechanisms like hotlines. In those days, he got a bravery medal for saving somebody at the cliff - he actually tackled somebody on the edge of the cliff," Ms Ritchie Bereny said.

"He is famous for bringing people back to the house for tea or breakfast."

In 2006 Mr Ritchie was awarded the Medal of the Order of Australia for his rescues.

His actions touched so many hearts that, in 2010, he and his wife were named Woollahra Council's citizens of the year.

Last year, he was given the Local Hero Award for Australia by the National Australia Day Council.

"In a situation where most would turn a blind eye, Don has taken action ... With such simple actions Don has saved an extraordinary number of lives," the National Australia Day Council said.

Today, Woollahra Council and the National Australia Day Council praised Mr Ritchie for his dedication.

"Don's story touched the hearts of all Australians and challenged each of us to rethink what it means to be a good neighbour," the acting chief executive of the National Australia Day Council, Tam Johnston, said in a statement.

[...]

"...It's about an everyday person who did an extraordinary thing for many people that saved lives, without any want of recognition."

Read the full article at: smh.com.au