DHS Releasing Biological Agents Into Subway for 'Test'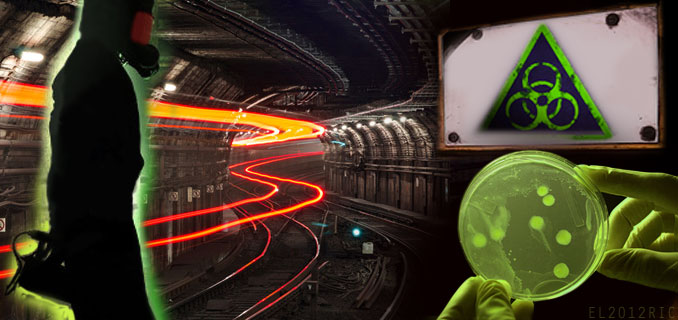 The Department of Homeland Security will begin releasing a dead bacteria into the Boston subway tomorrow in an operation it says will test sensors designed to detect biological agents that could be released as part of a terrorist attack.

Little is known about what exactly the bacteria consists of, and the DHS has not been very forthcoming with information, saying only that it is a "non-infectious" material that has been "approved as a food supplement".

The Boston Globe reports:


The tests will begin Wednesday and will be held periodically over the next year at the Harvard and Porter Square stations in Cambridge and the Davis Square station in Somerville.


"A rapid alert from a detection system can locate and identify these materials and provide for immediate and appropriate response to protect people and contain the hazard," stated DHS scientist Anne Hultgren in the agency's press release.

"This detection system will be one of the first such installed in the country, and, if it proves to be effective, could serve as a model for other mass transportation venues throughout the nation and the world," said MBTA Transit Police Chief Paul MacMillan in the joint press release Monday.

Back in May when the plan was announced, Federal officials said that they were to release a bacteria called B-subtilis, noting that it "has been rigorously tested and has no adverse health effects for low exposure in healthy people."

What effect the tests will have on unhealthy people or those exposed to higher doses is unknown.



The DHS has released a 28-page summary entitled 'Environmental Assessment for Bacillus subtilis Particles to Challenge Bio-Detection Sensors in Subway Stations' (PDF).

Given the federal government's ominous record in releasing biological agents into subway systems and other transport hubs, it's no surprise that this latest example is sure to cause consternation.

During a Senate hearing in 1977, it was revealed that the Pentagon had conducted numerous secret germ "attacks" on cities without public knowledge in an effort to test the threat posed by biological agents. These tests "may have caused outbreaks of disease which occurred in some of the test areas," writes Leonard A. Cole, citing the Senate inquiry.

These "attacks" included a 1964-65 program carried out by the U.S. Army which involved unsuspecting travelers being sprayed with bacteria-laden mist at Washington's National Airport.

[...]

Read the full article at: infowars.com





---
CIA accused of poisoning French village with LSD in mind-control tests
---
---
Tune into Red Ice Radio:
H.P. Albarelli Jr. - Germ Warfare, CIA, LSD and the Murder of Dr. Frank Olson
H.P. Albarelli Jr. - Project MKULTRA, LSD, CIA, Dr. Sidney Gottlieb & Occult Government Studies
Stewart Swerdlow - Montauk Project & Mind-Control
Rauni-Leena Luukanen-Kilde - Depopulation, Mind Control & Out-Of-Body Experiences