Discovery of Jerusalem tomb with purported early Christian symbols ignites debate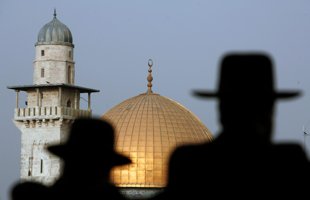 An ancient tomb discovered deep beneath the patio of a Jerusalem condo is igniting controversy about the very origin of Christianity.

A team led by Canadian documentary film-maker Simcha Jacobovici used a robotic camera to see into a chamber containing several ossuaries, stone caskets containing bones, which were marked by what some say is earliest Christian iconography yet found, the Ottawa Citizen reported.

One of the ossuaries had the etching of a fish with what looks like a human head in its mouth. It's being interpreted as depicting an image of Jonah being swallowed by a giant fish, a story important to Christians because Jonah spent three days in its belly, just as Christ was resurrected from his tomb three days after being crucified.

The fish is also a sacred Christian symbol, with a number of connections to Christ and his disciples, some of whom were fishermen.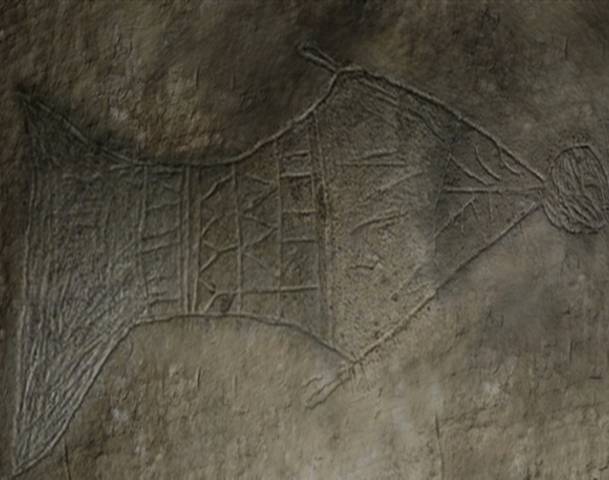 Image: Source - AllVoices.com



"The ossuaries show a cross, a fish, Jonah and an inscription about resurrection," Jacobovici, said in an interview with the Globe and Mail. "For me, they are like resurrection machines. It's essentially a gospel in images. I don't see how anyone can argue that this is not related to Jesus' followers."

Jacobovic and colleague James Tabor, a biblical scholar at the University of North Carolina, argue the discovery bolsters their claim that a chamber previously discovered nearby, which they dubbed "the Garden tomb," housed the remains of Christ.

"These two tombs, both dating to around the time of Jesus, are less than 200 feet apart," they wrote in a report published Tuesday, according to the Citizen. "Any interpretation of one tomb has to be made in the light of the other."

The cave, discovered in 1981 but inaccessible until recently because of a ban by Jewish religious authorities, may date back to 70 AD, about the time Jerusalem was destroyed by the Romans after an insurrection.

It is less than 45 metres from another tomb that was the subject of a controversial book and documentary by the same team that asserted it contained the bones of members of Jesus's family and possibly Christ himself.

The latest find is the subject of a new book by Tabor and Jacobovici entitled The Jesus Discovery, along with a new documentary airing on Vision TV and Discovery Channel next month.

But other experts are voicing doubts.

"In my assessment, there's zero percent chance that their theory is correct," Andrew Vaughn, executive director of the American Schools of Oriental Research, said on MSNBC's Cosmic Log.

Jodi Magness, a religious-studies professor at the University of North Carolina at Chapel Hill, told MSNBC, "it pains me to see archaeology hijacked in the service of non-scientific interests, whether they are religious, financial, or other."

Tabor, Jacobovici and their colleagues set out to dig up evidence to support their earlier claims about the so-called Jesus family tomb, she contended, and then rustle up a fresh round of media attention.

Article from: ca.news.yahoo.com