Egypt's 'collapsing' pyramids
My first introduction to working in Egypt was a project in Cairo's historic old quarter, following the 1992 earthquake that caused widespread and devastating damage. Cintec International won the contract to repair and reinforce a number of badly affected structures, with work commencing in 1998.

The project consisted of some 15 notable mosques and maqaads, successfully strengthened using Cintec's patented anchoring systems. Most of the essential work was completed by early 2005, with ongoing localised repairs still being undertaken as and when required.

Reinforcing the Temple of Hibis

Following the success of the project in the old quarter, Cintec was requested to provide internal reinforcement to the Temple of Hibis in the El-Kharga Oasis, 700 kilometres due south of Cairo. Construction on the Temple began in 672 BC, with additions and improvements made by various Pharaohs until 68 AD. Due to poor soil conditions, the temple had differential settlement problems. This was unusual for pharaonic structures, as the Egyptians had by this time been building very large constructions for many centuries without any foundation problems.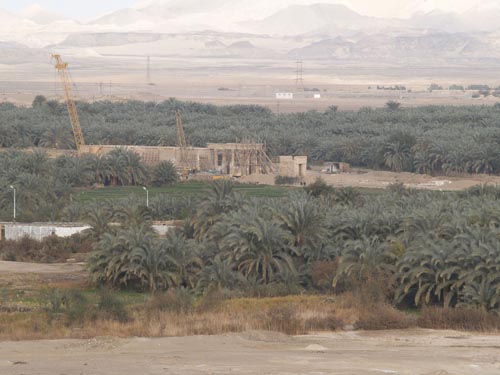 Repair work on the Temple of Hibis.



Work on the temple needed to solve two main problems. One was to isolate the structure from the existing water table, a project undertaken very efficiently by Arab Contractors and the Antiquity Consultants. Secondly, having successfully isolated the structure from the prevailing water, the temple needed to be secured internally without any intervention being visible. This was a particularly difficult operation, due to the extensive wall paintings and hieroglyphic carvings on both internal and external walls. Innovative diamond drilling and reinforcing techniques, developed and patented by Cintec, were required to solve these problems, and were successfully implemented with no damage to the splendour and history of the monument.

[...]

Read the full article at: pasthorizonspr.com