FAKEBOOK: US Gov. Creates Software for 'Fake People' Pushing Propoganda on Social Networks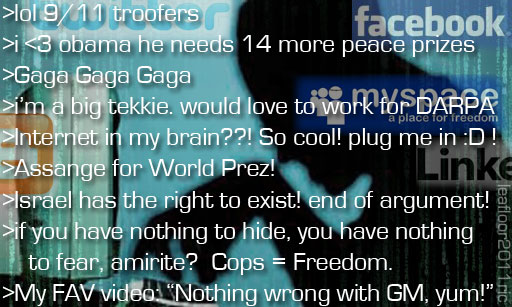 The contract calls for the development of "Persona Management Software" which would help the user create and manage a variety of distinct fake profiles online. The job listing was discussed in recently leaked emails from the private security firm HBGary after an attack by internet activist last week.

According to the contract, the software would "protect the identity of government agencies" by employing a number of false signals to convince users that the poster is in fact a real person. A single user could manage unique background information and status updates for up to 10 fake people from a single computer.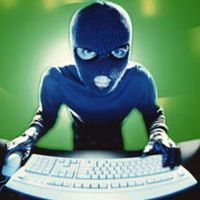 The software enables the government to shield its identity through a number of different methods including the ability to assign unique IP addresses to each persona and the ability to make it appear as though the user is posting from other locations around the world.

Included in HBGary's leaked emails was a government proposal for the government contract. The document describes how they would 'friend' real people on Facebook as a way to convey government messages. The document reads:

"Those names can be cross-referenced across Facebook, twitter, MySpace, and other social media services to collect information on each individual. Once enough information is collected this information can be used to gain access to these individuals social circles.

Read the full article at: menwithfoilhats.com