Farage injured in plane crash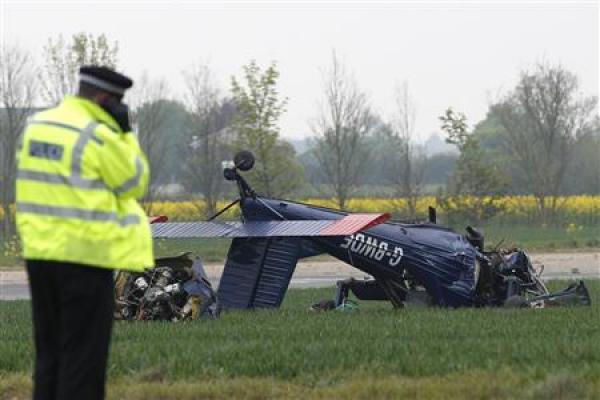 Anti-EU politician Nigel Farage was injured when his light aircraft crashed as he campaigned for votes on Thursday, Britain's election day.

Media reports suggested the plane had come down after the banner of the UK Independence Party (UKIP) it was trailing became entangled in its engine.

"Nigel Farage was breathing and conscious, so was the pilot, even though the pilot was trapped ... Nigel managed to walk away from the wreckage," UKIP spokesman Duncan Barkes told Sky News.

A photo on television news programmes showed Farage, who was taken to hospital, struggling to exit the mangled wreckage of the plane, his trousers torn and his face apparently bruised.

He was not thought to be seriously hurt, a UKIP spokesman said. The pilot was thought to have more serious although not life-threatening injuries.

A Member of the European Parliament for UKIP, Farage had planned to fly across central England towing the banner.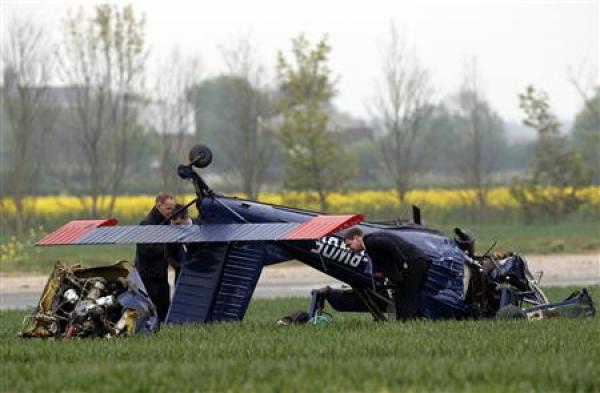 Investigators inspect a light aircraft that crashed with MEP for the UK Independence Party (UKIP) Nigel Farage on board at Hinton in the Hedges Airfield in Steane, central England, May 6, 2010.
Photos Credit: REUTERS/Darren Staples


Police said his plane had crashed shortly after 8 a.m. local time at an airfield in Northamptonshire.

Farage is standing against the speaker of the House of Commons, John Bercow, in his Buckingham constituency.

UKIP, which wants Britain to pull out of the EU, stunned the political establishment last year by beating Labour into third place in European parliamentary elections, taking more than 16 percent of the vote.

Farage himself then shocked European colleagues in February when he described Belgian Herman Van Rompuy, the new President of the European Council, as "a damp rag" resembling a low-grade bank clerk.

"If the entire political class are united in their disgust of me, I must be getting something right," the 45-year-old former commodities broker told Reuters in March.

Article from: Reuters.com


---



Video from: YouTube.com


---
Red Ice Radio
Marta Andreasen MEP - Brussels laid Bare, Financial Fraud within the European Union
Nigel Farage MEP - The State of the EU & The Undemocratic Treaty of Lisbon
David Icke - The Lisbon Treaty & The Corrupt European Union