First line of Beowulf misunderstood for 200 years
A University of Manchester lecturer has discovered that the famous first line of English language's oldest epic poem has been misinterpreted, ever since it was popularised almost 200 years ago.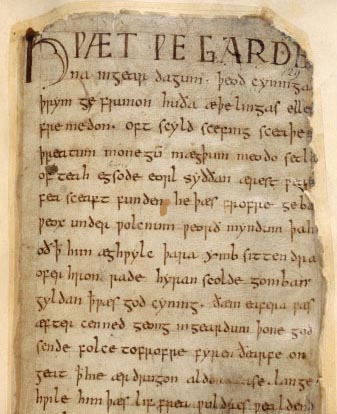 Dr George Walkden, who is a historical linguist, says because translators of the iconic Beowulf have relied on a faulty interpretation of its first word, the meaning of its first sentence must be understood differently.

Captivated poetry lovers since 1815

The poem, in Old English and believed to be written between 1,200 and 1,300 years ago, has captivated poetry lovers ever since it was first published in 1815 by the Scandinavian scholar Grímur Jónsson Thorkelin.

However, according to Dr Walkden in a new paper published this month, the first word hwæt penned by an unknown poet, is not a stand-alone sentence meaning "listen up!" as previously thought. Other interpretations such as 'What ho!' (Earle 1892), 'Hear me!' (Raffel 1963), 'Attend!' (Alexander 1973), 'Indeed!' (Jack 1994), and 'So!' (Heaney 2000) are all incorrect, he says.

Dr Walkden says the mistake dates back to Jakob Grimm, of Grimm Brothers fame, who wrote in 1837 that hwæt was a 'pure interjection'.

Beowulf's first line: 'Listen! we have heard of the might of the kings' should in fact, says Dr Walkden, be read as 'How we have heard of the might of the kings'.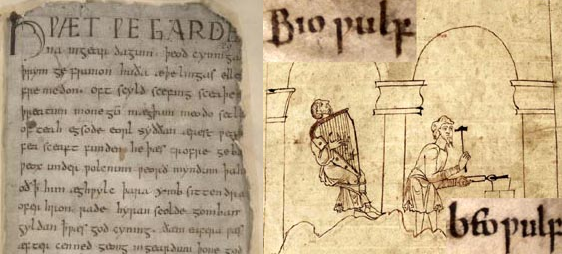 A biographical feel

"Though we are just talking about one word, the true meaning of this iconic line of poetry now has a biographical feel, giving us a sense of how the writer attaches importance to his community's history," said Dr Walkden.

"The whole sentence becomes an exclamation – rather than just the first word.

"But fascinatingly, there's no record of the Anglo-Saxons using exclamation marks, or any other form of punctuation, besides the full stop (or 'point') and the occasional semicolon."

[...]

Read the full article at: pasthorizonspr.com




---
"Beowulf" as Original Audiences Would Have Experienced It