Ghost rider in the sky: Scientists use lasers to project movie onto clouds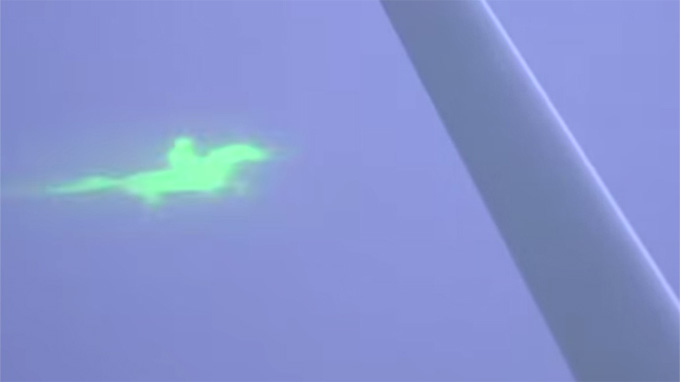 A green ghost rider appeared in the sky over the British city of Nottingham when scientists started testing a newly developed projecting device which allows the beaming of moving images directly onto clouds for the first time ever.

The image of a galloping horse rider was projected onto the clouds from a distance of 50 meters by a special laser-based projection system mounted on an aircraft.





The system beaming the images into the clouds was invented by a research team, calling itself Project Nimbus. It is composed of a designer, Dave Lynch, and a chemist, Dr Mike Nix, from the University of Leeds, who ultimately want to be able to beam the movies onto the clouds from the ground.

The video of the galloping horse-rider is a result of a five year long research project.

"Project Nimbus is the exploration of digital and analogue techniques to project moving images onto clouds from the ground, sea level and aircraft including planes, paragliders and hot air balloons," the researchers explain on their website.

The application range of the new device is not restricted only to louds, as "the project aims to deliver multiple projection installations also onto cooling towers, steam trains and urban vents," the Project Nimbus team claims.

The idea of such a device originally came to Dave Lynch as he was doing his master's degree. During his studies he stumbled upon a military paper on the war in Vietnam, describing sky projections that were used as a psychological weapon against the Vietnamese.

Inspired by the idea, Lynch started his own experiments in 2007. However, they were unsuccessful because of the lack of the necessary equipment.

In 2012, he returned to experimenting after he received funding from the AND festival and the arts incubator Octopus Collective, New Scientist reports.

The working principle of the Lynch's device is based on a zoopraxiscope – a creation of a 19th-century photographer Eadweard Muybridge, which is thought to be a kind of the world's first movie projector.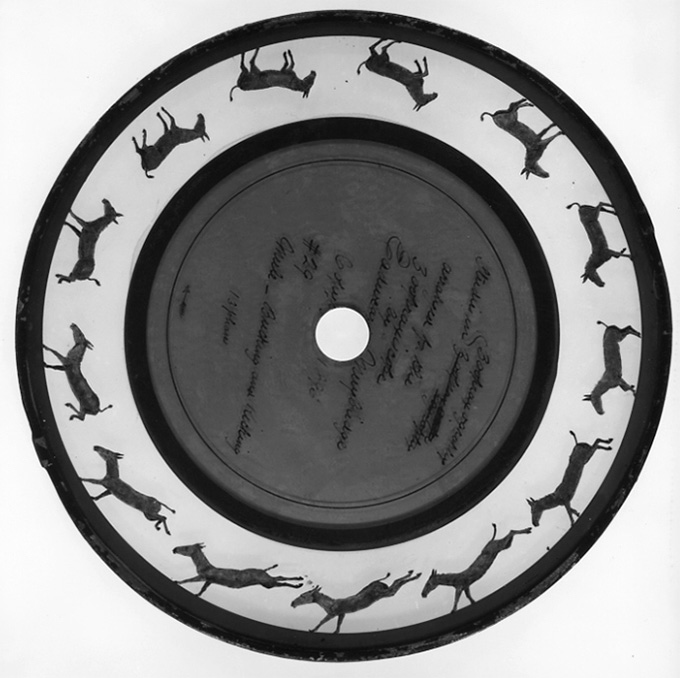 Zoopraxiscope (Image from wikipedia.org)



The device developed by Muybridge projected a series of pictures from glass discs having images of a galloping horse on them. The modern researchers decided to also use the image of a moving horse for their experiments, as a tribute to the Muybridge's creation.

"The experimental projection devices fuse old and new methods developed from ubiquitous technology," the project authors say.

The original principle of the zoopraxiscope would not work for projecting images onto the clouds, so the team decided to use a laser.

As a result, the Project Nimbus device uses 2.5W 532nm laser as a light source with hemispherical lenses transforming the laser beam and creating the shape of the image.

The researchers presented the findings of their study at Leeds City Museum on Saturday, July 4.

Referring to the future of the project, Dave Lynch expressed hope "to collaborate with someone like flight pioneer Richard Branson to develop a digital art piece which allows us to interact and experience the world through cloud projections," as he told the New Scientist.

Source: rt.com