Going Secular: Norway abolishes state-sponsored religion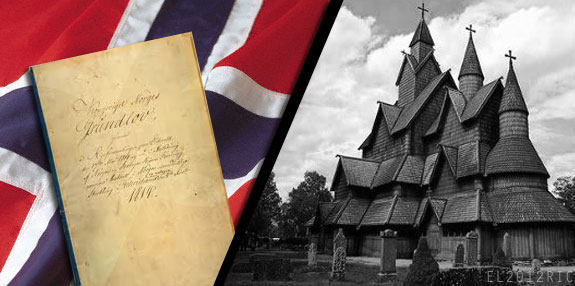 The Norwegian Parliament has voted to abolish the state-sponsored Church of Norway in a constitutional amendment, ending a 1000 year old tradition.

"Svein Harberg, the spokesman for the Church, Education, and Research Committee stated that the decision "is historic both for the Norwegian Church and for the politicians in Parliament." Source

The bipartisan move to separate church and state has resulted in the nation no longer having an official religion. Further, government will no longer participate in the appointment of church deans and bishops.

The unanimous recommendation towards secularism is an attempt to treat all philosophies and religions in Norway equally.



The Church of Norway began after the Lutheran Reformation in 1536, and was officially called the Lutheran State Church. The state meddled very little in church matters, only quelling unrest when it had to, chose high church officials, and financially supported the church. Opposition from secular groups arose in the 1970s when Norway's economy boomed and the church benefited.

Source

By custom, each citizen of Norway became a member of the Church upon birth and baptism, although most members of the state church are not active adherents. According to statistics from 2010, "only about 20 percent make religion a large part of their lives and only two percent attend church regularly."

"In 2005, a survey conducted by Gallup International in sixty-five countries indicated that Norway was the least religious country in Western Europe, with 29% counting themselves as believing in a church or deity, 26% as being atheists, and 45% not being entirely certain." Source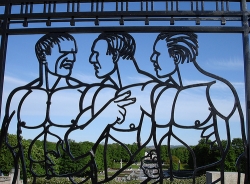 Historically, Norway developed ancient Norse and Pagan religions, with the indigenous Sami following a shamanistic devotion based on nature worship, which continues to this day.


The conversion of Norway to Christianity began in 1000 AD. The raids on the British isles and on the Frankish kingdoms had brought the Vikings in touch with Christianity. Haakon the Good of Norway who had grown up in England tried to introduce Christianity in the mid-10th century, but had met resistance from pagan leaders and soon abandoned the idea.


It can only be speculated to what extent the 2011 double national tragedy of the explosion in Oslo, and the massacre of Utøya, weighed in this decision of the government in distancing itself from orthodoxy, but since religion did play a large part in the narrative, it would be remiss to not consider it.

One can't help to think that this, at least partially, might be related to Anders Behring Breivik and the "Norway massacre" on July 22nd 2011. The authorities, media and politicians in Norway have done their very best to paint him out to be nothing but a "Christian right wing extremist". Whether that is really true or not can and should be debated. Norway has had a long struggle with Christianity and for good reason. There has been an extremely violent history in the North that has been largely suppressed and forgotten, resulting in Christianity being forcefully implemented on the people in Scandinavia.

As in so many places around the world , if you didn't believe – you were toast!

In fact, in the early 1990's, it was another story completely. In that period Norway had been struggling with another form of "extremism", one that was seeking to destroy Christianity. Varg Vikernes, a black metal musician who adopted the stage name "Count Grishnackh" burnt down many historic beautiful Stave Churches in and around Bergen and Vindafjord in Norway.

Vikemes allegedly had become affiliated with the "Heathen Front" and had several writings on Germanic neopaganism published. He was rumored to have been motivated both by paganism and theistic Satanism, but denied he was ever a Satanist. In 1994, Vikernes was convicted of the murder of his Mayhem bandmate Øystein Aarseth, known by his stage name Euronymous and he was sentenced to 21 years in prison. Having served almost 16 years of his sentence, Vikernes was released on parole in early 2009. Source

Today the "fight" by Norwegian authorities to "defend" Christianity, to retain it as the state religion as they have in the past, has changed direction 180 degrees.
Some Scandinavians think that the abolition of a state religion ultimately is a good thing. There should be freedom of religion for all, in all countries around the world. This was one of the most powerful ideas that the United States of America was founded on.

Perhaps it can be described as freedom FROM religion though, as religion has been one of the most devious, violent and manipulative forces or organizations in human history. However, if it means that Norway as a whole now is using secularism to turn its back on spirituality, then it's a very sad choice indeed. Spirituality is a vital component in people's lives, even if they "believe" in it or not.

"God, save us from Religion" as it's been said.

What the majority of people seem to misunderstand is that the so-called rational and scientific "belief system" that most people in the Nordic countries today have adopted, is a form of religion in itself. "Science", "Democracy" and the ideals of a "politically correct liberal/progressive egalitarian utopia" is the NEW state approved religion. It is a system that still largely is based on belief - the certainty that what the authorities and experts are telling people is inalienable truth. The new priest class is the media pundits and the bankers who own them, and the new aristocracy is the overpaid politicians.

These alleged modern philosophies are by no means choices that have carried humanity closer to truth or true equality, no matter how much we're assured that they are. These are ideals held in high regard but seldom implemented. In most cases sound science is being thrown out for the kind of science that is based on what studies the leading industry power players have paid for.

Democratically, people really don't have much to vote for or a chance to influence. Equality wise, there is still a super wealthy upper class of bankers and owners of monopoly companies that run the media. The politicians constantly tell us how lucky we are to live in "the best country" in the world – but in actuality, choice, healthy and equal competition, fairness and self governance - these things are practically non-existent.

No matter how much the official policies of a country change on paper - very little is actually being changed from within. One could argue that things are instead gradually becoming worse and we're retaining less freedom and we are allowed less to say about the things that really matter.

So while Norway has 'lost its religion' and gone secular, Norwegians should reflect on whether this is a true change for the better, a step towards equality, or a reaction to tragedy and yet another wedge between humans and spirituality.

By Henrik Palmgren and Elizabeth Leafloor, Red Ice Creations.com





---


Source articles:

TorontoSun.com

DigitalJournal.com

Wikipedia

Wikipedia: Vickernes

Oslo Gate: A grate in the Vigeland Park, Oslo, Norway. @rild, Creative Commons.





---


Hear Henrik speak more on the present state of religion and politics in the Nordic countries:


Video from: YouTube.com

Henrik on Coast to Coast with John B. Wells:

Coast to Coast Am - Henrik Palmgren - Conspiracy Observations & Centralized systems

Also tune into Red Ice Radio:

Rauni-Leena Luukanen-Kilde - The Norway Massacre, Anders Behring Breivik & Mind Control

Richard C. Hoagland - Comet Elenin as a Time Capsule, Norway Attack & The Messengers of Horus

Peter Dale Scott - Hour 1 - Norway's Massacre, Breivik & Deep Events

H.P. Albarelli Jr. - Project MKULTRA, LSD, CIA, Dr. Sidney Gottlieb & Occult Government Studies

John Coleman - Mass Immigration & The End of Nations

George Kavassilas - Religion, Our Journey Home & Off World Super Soldiers