Goldfish bowl equipped sink uses guilt to make you save water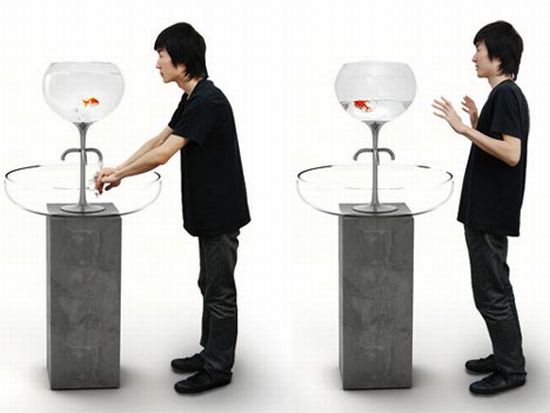 Most people don't want to hurt innocent animals, so this sink appeals to your sense of humanity to make you save water. As the water flows the level in the fish tank drops. Use too much, and the poor little fish will soon be flopping around in an empty tank.

The Poor Little Fishbowl sink concept from Chinese designer Yan Lu doesn't actually give you the fishy water to clean your hands, although it's set up to look that way. As you fill up the sink with fresh water, the fishy water slowly drains into a container under the sink, and returns to its normal level only after you turn off the faucet. In truth, the system won't allow the bowl to drain completely, just in case some sadistic teenagers decide to let the water flow so they can see what will happen.

While most public restrooms are equipped with automatic faucets that shut themselves off, this sink is a cute way to remind people that their everyday actions can have a direct effect on the other living creatures around them.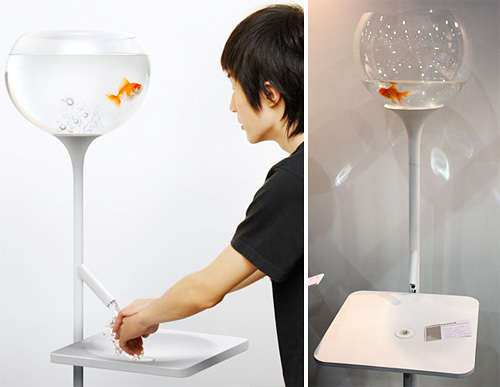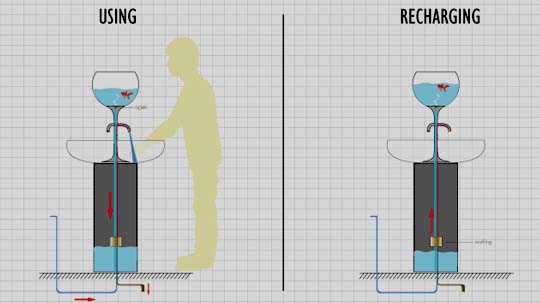 Article from: dvice.com