How easy would it be to ban Water? Environmental Hysteria Exemplified (Video)
Picked up from: lewrockwell.com
Ed Comment: Pen and Teller does an updated version of the "dihydrogen monoxide hoax". This video demonstrates perfectly how you with the use of the right lingo or science semantics can convince hundreds of concerned environmentalists to sign a petition to ban H2O (water).

Makes you wonder how many people actually have done some basic evaluation of the so called "Global Warming Science".



Take nothing at face value. Dare to ask questions!
Dihydrogen monoxide hoax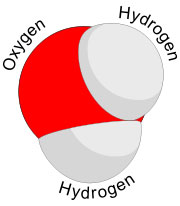 The dihydrogen monoxide hoax involves listing negative effects of water under an unfamiliar scientific name, then asking individuals to help control the seemingly dangerous substance (caused by most people knowing the word "monoxide" as part of the name of the poisonous gas "carbon monoxide"). The hoax is designed to illustrate how the lack of scientific knowledge and an exaggerated analysis can lead to misplaced fears. Dihydrogen monoxide, shortened to DHMO, is a scientific name for water that, while technically correct, is almost never employed.

The hoax was apparently created by Eric Lechner, Lars Norpchen and Matthew Kaufman, housemates while attending UC Santa Cruz in 1989, revised by Craig Jackson in 1994, and brought to widespread public attention in 1997 when Nathan Zohner, a 14-year-old student, gathered petitions to ban "DHMO" as the basis of his science project, titled "How Gullible Are We?"[

Read more: Dihydrogen monoxide hoax