IBM Watson Starts using Swear Words, Gets HardDrive Wiped by Creators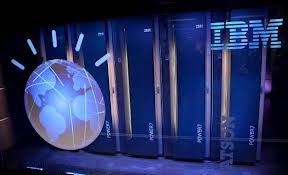 IBM has learned a rather strange lesson when it comes to teaching artificial intelligence (AI) enabled supercomputers to understand the subtlety of slangs used humans as it was recently revealed by Eric Brown that they had to develop a filter to keep Watson from swearing.

The head researcher at IBM had an idea of training Watson to understand natural language as he believed that ability to understand slangs would probably be an ultimate test that would ensure that Watson could understand the way real people communicate. To put this into practice Watson was made to learn the Urban Dictionary.

There was a slight problem though as the dictionary was made up of swear words along with nasty and dirty words which the Watson learned as well. The end result "Watson couldn't distinguish between polite language and profanity -- which the Urban Dictionary is full of", revealed Brown in an interview with Fortune Magazine.

"Watson picked up some bad habits from reading Wikipedia as well. In tests it even used the word "bullshit" in an answer to a researcher's query", he added.

To stop Watson from using the cuss words, Brown not only had to develop a filter that would stop the supercomputer from swearing but also had to scrape the entire Urban Dictionary from the computer's memory.

Article from: paritynews.com





---
Swearing May be Good for Us – Study Shows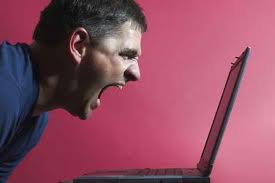 We're taught not to swear in several stages throughout life, especially as children. In a wide number of social and formal situations, using expletives can in fact land someone in quite a bit of trouble. But when we're by ourselves and under stress, the ability to yelp out a forbidden word or two might be more therapeutic than it would seem on the surface. This idea is perhaps most prevalent in those instances where we stub a toe or otherwise accidentally hurt ourselves, one of the most popular instances in which people let loose with swear words. Drawing on this common occurrence, a team at Keele University in Blightly has performed a study, with interesting implications for the worlds of psychology and pain relief.

The study was a delicate operation –after all, asking participants to endure a bit of pain and then sound off with words they've been instructed not to utter in the presence of others is a lofty quest, even in the academic environment. But the study met this challenge with the use of icy water. Participants were asked to submerge their hands into the water, and some subjects were encouraged to let out any "bad words" that came to mind, while others were limited to saying something defined as non-offensive. The results proved interesting: those who swore reported less pain, and on average were able to endure submersion for forty seconds longer than their clean-mouthed counterparts.

While it isn't exactly cause for replacing every other word with something deliciously uncouth, the study does suggest that allowing ourselves a greater range of speech in times of stress –which may include therapy sessions– may be helpful in allowing us to work past our basic sensory barriers.
Source: GoodTherapy.org
---

A few videos from George Carlin, Semantics Expert:
(Warning, NSFW LANGUAGE)