Is Your Smart Meter Spying On You?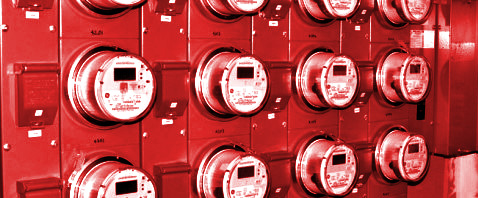 Burglars, Hackers and the Government All Want to See Your Smart Meter Data

NBC News reports:

Researchers examining the privacy implications of smart-meter technology found that one German provider's devices contained vulnerabilities that allowed them to snoop on unencrypted data to determine whether or not the homeowners were home.

After signing up with the German smart-meter firm Discovergy, the researchers detected that the company's devices transmitted unencrypted data from the home devices back to the company's servers over an insecure link. The researchers, Dario Carluccio and Stephan Brinkhaus, intercepted the supposedly confidential and sensitive information, and, based on the fingerprint of power usage, were able to tell not only whether or not the homeowners were home, away or even sleeping, but also what movie they were watching on TV.

The New York Times points out:

Writing in Friday's issue of the journal Science, the environmental scientist Jan Beyea foresees a world in which epidemiologists could harvest data on how people live from day to day — their use of electric blankets or microwave ovens, for example — and correlate such activities with the likelihood of developing certain health conditions. The meter data could serve as a check on information obtained from the questionnaires that are used in such studies, he said.

With data from thousands or millions of smart meters, researchers could design tools to measure how many times a day a refrigerator door was opened, relevant to dietary and obesity research, or sleep patterns, relevant to a wide range of health research, he wrote.

Network World notes:

Smart meters provide highly detailed energy-use data. The info can be used by police to find and to bust indoor pot farms, by insurance companies to determine health care premiums, and by criminals to determine if you own high-dollar appliances and when is the best time to steal them. And that's only the tip of the potential privacy invasion iceberg.

***

In central Ohio, police file at least 60 subpoenas each month for energy-use records of people suspected in indoor marijuana growing operations, reported the Columbus Dispatch. Most of the houses with indoor pot growing operations are reportedly in quiet neighborhoods without much traffic. DEA agent Anthony Marotta said the subpoena is only one tool used to catch "grow house" operators. Police get a tip about suspicious activity, but if undercover officers don't discover anything illegal during a stake out, then utility consumption records can be sought. "How else can I get an indicator to get probable cause if I can't see anything?" Marotta said to reporter Dean Narciso.


[...]

Read the full article at: washingtonsblog.com





---
Tune into Red Ice Radio:
Joshua Hart - Stop Smart Meters!
Eric Karlstrom - Hour 2 - Behind The Green Curtain
John Hall - Satellite Terrorism, Surveillance Technology, Implantable Microchips & Biometric ID Cards