Israel admits forcing birth control shots on Ethiopian women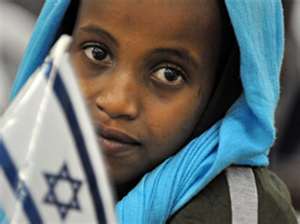 After Israel was accused of forcing Ethiopian women to accept injections of the contraceptive Depo-Provera in an attempt to lower birth rates among black immigrants, an official has for the first time admitted use of the drug among Ethiopian women.

In a letter to the Israeli Health Ministry Director General Prof. Ron Gamzu, Sharona Eliahu-Chai of the Association of Civil Rights in Israel, demanded that the Israeli health authorities stop administering the injections immediately. The letter also demanded that the authorities conduct an investigation into allegations stemming from the practice.

The Association of Civil Rights in Israel is a group that represents several women's rights and Ethiopian immigrants' groups.

The National reports that Hedva Eyal, project coordinator of a women's rights research group, said in Haifa: "I believe there is a deliberate targeting of these [Ethiopian] women."

According to The National, Eyal and other activists say that the birth rate in the Ethiopian community in Israel has halved in the past 10 years. Eyal's civil rights group and six others have asked the Israeli health ministry to explain the widespread use of Depo-Provera injections among Ethiopians.

Haaretz reports an Israeli government official has for the first time acknowledged the practice of injecting women of Ethiopian origin with the long-acting contraceptive Depo-Provera.

Haaretz reports that the Health Ministry Director General Prof. Ron Gamzu, has instructed the four health maintenance organizations in the country to stop the practice immediately. The Israeli ministry and other state agencies have for long denied allegations that the government-funded health facilities were targeting Ethiopian women for selective use of the contraceptive.

Gamzu's directive instructed "all gynecologists in the HMOs not to renew prescriptions for Depo-Provera for women if for any reason there is concern that they might not understand the ramifications of the treatment."

The drug is given by injection every three months, The National reports. Doctors consider it a birth-control method of last resort because of the side effects associated with its use.

Israel: Ethnic cleansing?

Observers note that the ministry's response side-stepped the allegation raised that the authorities were targeting Ethiopian women. The response did not say whether there were explicit policy guidelines underlying prescription of the drug or for how long government-funded health facilities have administered the drug to African women of Ethiopian origin. The response also gave no hint about how many women of Ethiopian origin were involved.

The allegation that the Israeli authorities were targeting Ethiopian women for prescription of the drug Depo-Provera was first reported five years ago. The National reports that in 2009, Eyal supervised a study that showed that 57 percent of Depo-Provera users in Israel were Ethiopian, although their community was less than 2 per cent of the population.

The National reports that about 90,000 Ethiopians have immigrated to Israel since the 1980s, but rabbis have questioned the claims that the Ethiopians are Jews and many Israelis also doubt it.

According to The National, "Ethiopians... face widespread discrimination in jobs, housing and education and... their blood donations were routinely discarded." According to Eyal, "the unspoken policy is that only children who are white and Ashkenazi are wanted in Israel."

A report by the Israel Education Television said medical staff pressure Ethiopian women to take Depo-Provera at transit centers in Ethiopia where they are prepared for immigration.

Indepth Africa reports that interviews with 35 Ethiopian immigrants provided evidence that explain the almost 50-percent decrease in birth rate among Israel's Ethiopian community in the past decade.

According to one of the women interviewed, "They told us they are inoculations. They told us people who frequently give birth suffer. We took it every three months. We said we didn't want to." According to the report, officials threatened to deny some applicants entry into Israel if they refused to accept the injection.

[...]

Read the full article at: digitaljournal.com





---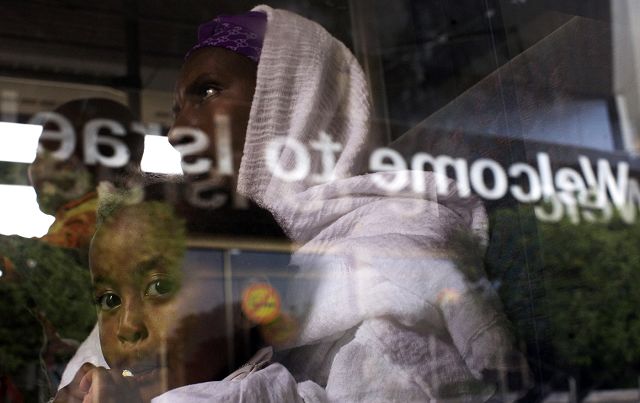 Israel's treatment of Ethiopians 'racist'
Women's groups were alerted to the widespread use of Depo Provera in the Ethiopian community in 2008 when Rachel Mangoli, who runs a day care centre for 120 Ethiopian children in Bnei Braq, a suburb of Tel Aviv, observed that she had received only one new child in the previous three years. "I started to think about how strange the situation was after I had to send back donated baby clothes because there was no one in the community to give them to," she said.

She approached a local health clinic serving the 55 Ethiopian families in Bnei Braq and was told by the clinic manager that they had been instructed to administer Depo Provera injections to the women of child-bearing age, though he refused to say who had issued the order. Ms Mangoli, who interviewed the women, said: "They had not been told about alternative forms of contraception or about the side effects or given medical follow-ups." The women complained of a wide range of side effects associated with the drug, including headaches, abdominal pain, fatigue, nausea, loss of libido and general burning sensations.

Depo Provera is also known to decrease bone density, especially among dark-skinned women, which can lead to osteoporosis in later life. Doctors are concerned that it is difficult or impossible to help women who experience severe side effects because the drug is in their system for months after it is injected. The contraceptive's reputation has also been tarnished by its association with South Africa, where the apartheid government had used it, often coercively, to limit the fertility of black women.

Traditionally, its main uses have been for women who are regarded as incapable of controlling their own reproduction or monitor other forms of birth control, and for women who suffer severe problems during menstruation. Ms Eyal said she had been denied co-operation from government ministries, doctors and most of the health insurance companies while conducting her research.

Source