Italian Prosecutor Implicates Bilderberg Group and CIA for Massacres in Italy During the Seventies and Eighties
The Bilderberg Group has now been directly implicated for the murder of Italian activists during the seventies and eighties.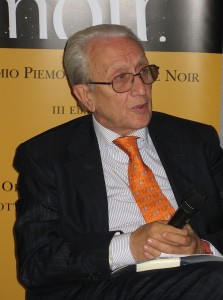 According to Ferdinando Imposimato [right], a former prosecutor that investigated the Italian Mafia who is also an honorary president of the Italian Supreme Court, during a speech he delivered at a book launch revealed for the first time that the Bilderberg Group were responsible for massacres of political activists during the seventies and eighties in Italy.

Ferdinando Imposimato not only implicates the Bilderberg Group, he also reveals that the CIA and Bilderberg Group were working in partnership to destabilize the Italian political framework during the seventies and eighties.

While discussing how the Bilderberg Group and CIA tried to infiltrate Italy, Mr. Imposimato was quoted as saying:


The strategy (used by the CIA) was used to shift the political balance from right to center-left and then to left. This was orchestrated by the CIA.


Unknown to many, the Bilderberg Group has a long history of manipulating political frameworks around the world.

Within the last 12 months, prominent members of the Bilderberg Group have been appointed to the upper echelons of the United States and United Kingdom governments.

[...]

Read the full article at: theglobalistreport.com