Lab rats 'acquire sixth sense'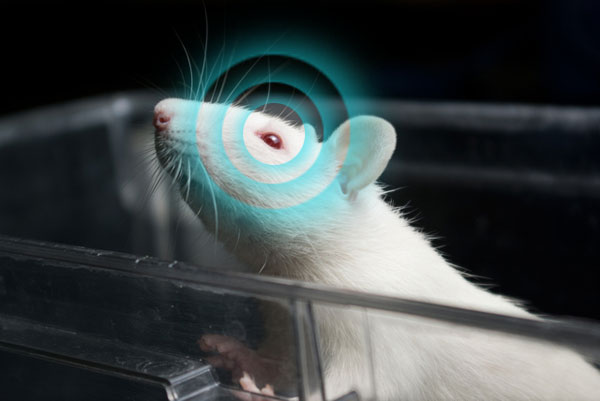 US researchers have effectively given laboratory rats a "sixth sense" using an implant in their brains.

An experimental device allowed the rats to "touch" infrared light - which is normally invisible to them.

The team at Duke University fitted the rats with an infrared detector wired up to microscopic electrodes that were implanted in the part of their brains that processes tactile information.

The results of the study were published in Nature Communications journal.

The researchers say that, in theory at least, a human with a damaged visual cortex might be able to regain sight through a device implanted in another part of the brain.

Lead author Miguel Nicolelis said this was the first time a brain-machine interface has augmented a sense in adult animals.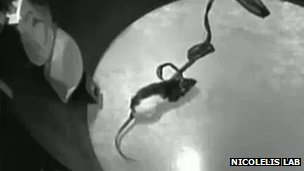 The rats had no reduction in their ability to "feel" things as a result


The experiment also shows that a new sensory input can be interpreted by a region of the brain that normally does something else (without having to "hijack" the function of that brain region).

"We could create devices sensitive to any physical energy," said Prof Nicolelis, from the Duke University Medical Center in Durham, North Carolina.

"It could be magnetic fields, radio waves, or ultrasound. We chose infrared initially because it didn't interfere with our electrophysiological recordings."

[...]

Read the full article at: bbc.co.uk