Mysterious unidentified flying object photographed over Texas
Defense technology blog Ares reports on a mysterious flying object—most certainly a military classified aircraft—flying over the skies of Amarillo, Texas, on March 10. Aviation Week's defense expert Bill Sweetman says this is unprecedented but he's convinced it's real.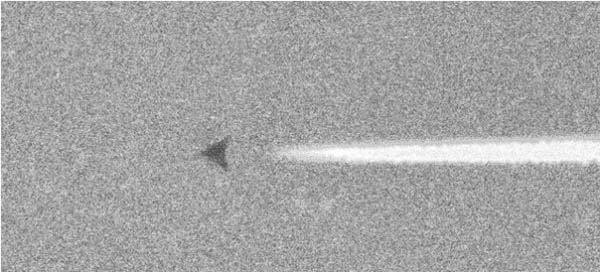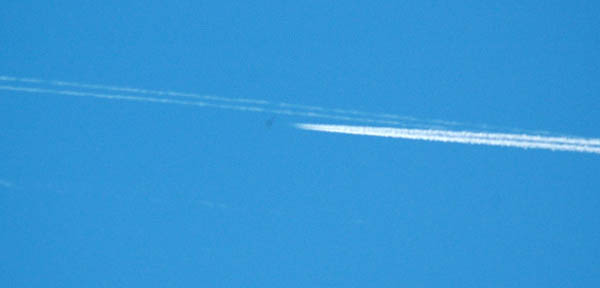 Images by Steve Douglass and Dean Muskett

Three of us here—myself, Graham Warwick and Guy Norris—concur that the photos show something real. Guy and I have known Steve Douglass for a long time, and know that the reason that he sees (and monitors by radio) unusual things is that he spends time looking for them. Here is Steve's account of one of his better radio intercepts. This is more than a random image.

The photos tell us more about what the mysterious stranger isn't than what it is. The size is very hard to determine, for example, although the image size at contrailing height suggests that it is bigger than an X-47B. However, the basic shape—while it resembles Boeing's Blended Wing Body studies or the Swift Killer Bee/Northrop Grumman Bat unmanned air system—is different from anything known to have flown at full size, lacking the notched trailing edge of Northrop Grumman's full-size designs.


[...]

Read the full article at: sploid.gizmodo.com




---
---

Red Ice Editor Note:

Speculation by commenters on the Sploid article point out how similar the shape is to other known, previously secret, crafts:



McDonnell Douglas A-12 Avenger II - The shape is a close match, but the development program was reportedly cancelled in 1991.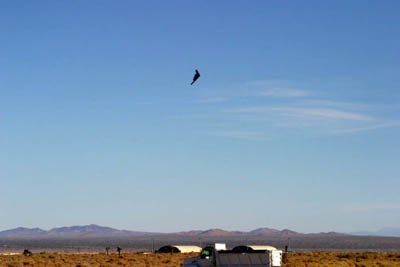 Northrop Grumman B-2 Spirit, Stealth - The profile is not a close match when seen from a distance.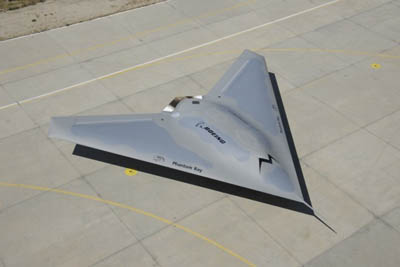 Boeing Phantom Ray - The radio communications revealed it was a manned vehicle, and not a drone.
---
---
Tune into Red Ice Radio:
Richard Dolan - The Secret Space Program & Breakaway Civilization
Richard C. Hoagland - The Secret Space Program & The Fukushima Nuclear Reactor Disaster
Paul A. LaViolette - Electrogravitics, Advanced Space Travel, Pulsars & Breakaway Civilization
Peter Levenda - Secret Space Program & NASA's Nazis
Timothy Good - Secret Space Program, UFOs, ET & Coverup
Joseph P Farrell - Cosmic War, Interplanetary Warfare & Mesopotamian Mythology
Bob Dean - NATO's "Assessment" of Alien Life & The Impact of Disclosure
Keith Chester - Military Encounters with UFOs & Foo Fighters during WWII
Aaron Kaplan - Operation Highjump, The Secret Diary of Admiral Byrd & The Nephilim Agenda
Kevin Randle - UFO Crashes, Sightings, The Roswell Incident & Majestic 12 Documents