Nashville Theatre Shooting: Alleged Gunman With Hatchet, Found Strapped To 'Hoax Explosive Device'
Welcome to this week's installment of the "Daily Shooter," another episode tailormade for American audiences…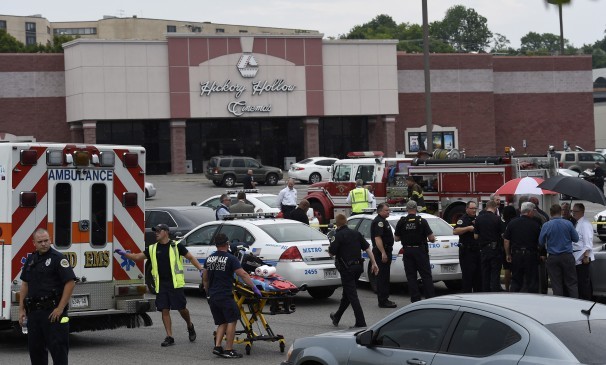 'EMS Drill?' – A large response for very little injuries or casualties. (Photo washingtonpost)

According to authorities, a man armed with a gun, pepper spray and a hatchet, was killed Wednesday afternoon after a fire fight with law enforcement officers in a movie theater outside Nashville, Tennessee.

Authorities made quick work of the timeline of events explaining the use pepper spray on three apparent victims, but glossing over other details such as the hatchet and 'hoax explosive device' strapped to the alleged shooter, whose identity was withheld for a short period after the incident.

Update – Authorities reveal the alleged gunman's identity – As 29 year-old Vincente David Montano from Nasville.

The main suspect, was listed as a "51-year-old white local man," who was shot by police upon leaving the Carmike Hickory 8 Theater in the town of Antioch, while at a screening of Mad Max: Fury Road.

However, reports now state that the gunman was a 29-year-old white male.

The change in the alleged shooter's age is a strange twist to an already scripted-like story.

All told, the main suspect was the only person killed in the incident, as three others were treated after being pepper sprayed at the scene.

ABC reports: "As he fled out the back, Montano encountered a SWAT team and was shot dead, Aaron said. About two dozen gunshots could be heard in a 10-second period in raw video footage posted online by WKRN TV."

The whole scene sounds very similar to the heavily staged Canada shooting last year.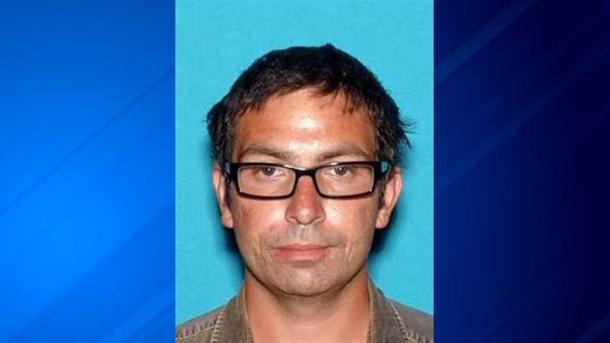 'Shooter or Patsy?' – older-looking Vincente David Montano. Is Montano really 29 years of age? (Photo abclocal)

The latest Tennessee shooting, comes just two weeks after a suspicious theater shooting in Lafayette and three weeks after a bizarre shooting incident in Chattanooga at a military facility, along with being nearly six weeks after the polarizing shooting at a church in Charleston, South Carolina. All of these shooting events come as jurors in the trial for the Aurora Theater Shooting decide the fate of 'mentally ill' lone gunman, James Holmes, who killed 12 and injured 70 others during his alleged shooting spree in 2012. Holmes may face the death penalty.

In recent weeks, we've seen how these televised shooting events have become a staple part of our day to day lives, complete with identical gunman profiles, media talking points and staged press conferences – a buffet laid out for America, and always within just minutes or hours of each alleged 'active shooter' event.

Operation Overkill

According to reports and Don Aaron, a spokesman for the Metropolitan Nashville Police Department:

"The only person shot was the suspect as he emerged out of the rear door," Aaron said. There were eight people, including the gunman, at the time of the attack, he said.

Police were called to the theater, which was playing "Mad Max: Fury Road," at around 1:15 p.m. local time (2:15 p.m. ET) and officers arrived "within minutes" Aaron said. The gunman was wearing a backpack worn on the front of his chest and was wearing a surgical mask."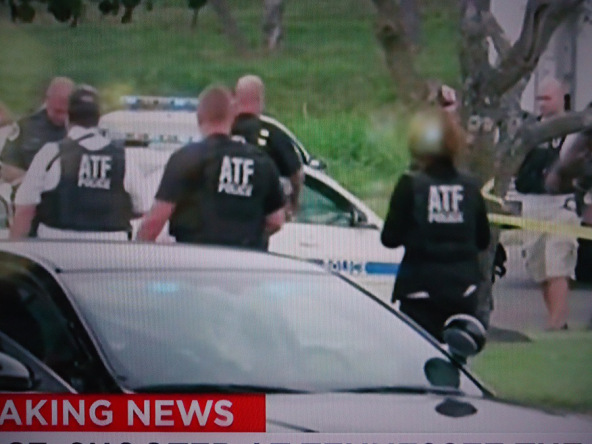 DRILL? Dozens of federal agents could be seem festooning around the crisis site for hours after the alleged incident.

So officers just happened to be there at the theater. What a lucky break. And then, as if by magic, over 100 officers and agents from 10 different local and federal law enforcement agencies and EMS units – all appear at the scene. Within minutes, you had the Nashville Metro Police, ATF, SWAT Teams, TBI, FBI, DHS, Fire Department (with 3 fire trucks) EMS (at least 4 ambulances), Highway Patrol, and last but not least – the Bomb Squad. If there was ever a multi-agency 'active shooter' or crisis management drill - this certainly was it.

According to CNN:

"A woman who worked at a Sprint store near the scene told CNN's Brooke Baldwin that about three hours earlier, a man with two backpacks tried to enter her store through their back door."

With so many 'theatrical' shootings occurring back-to-back – you have to wonder if the entire event wasn't a police drill meant to test both "security and emergency protocols."

[...]

Read the rest: 21stcenturywire.com