New and Surprising Discoveries about Mysterious Easter Island Statue: Origin of the Birdman Cult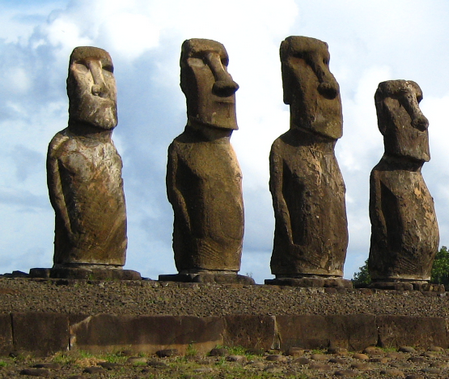 Archaeologists have made some new and surprising discoveries about the mysterious statue from the Easter Island. Using the latest in digital imaging technology, they were able to find a little bit more about the religion that precipitated the downfall of these giant statues.

The Easter Island statue Hoa Hakananai'a is impressive to look at. Standing at about eight feet high, its solemn expression stares out onto visitors in the British Museum in London. While its front is smoothly carved, though, its back is another case entirely. It's grooved and pitted with multiple depictions of birdmen, figures which arose during a time when the people of Easter Island gave up worshipping statues and instead turned to the birdman cult.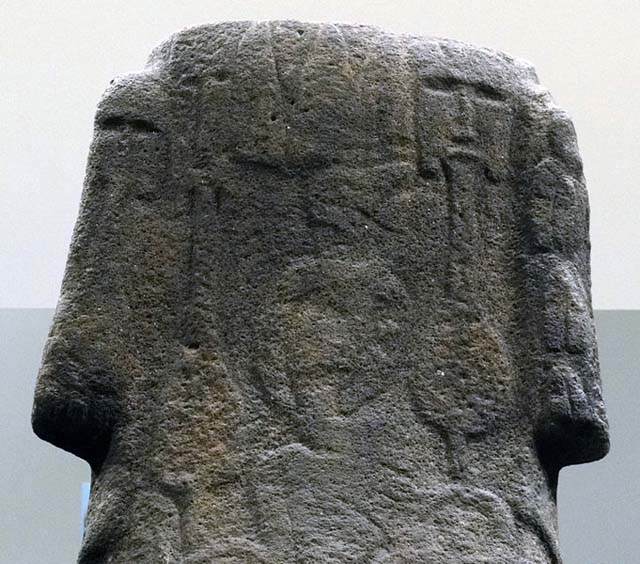 Hoa Hakananai'a: Rear of head showing central bird figure


Around 1600 AD, the Rapa Nui, the people inhabiting the Easter Islands, faced an ecological crisis. They stopped worshipping their iconic statues and instead turned to the new birdman religion. This cult included a ritual that was based around collecting the first egg of migrating terns from a nearby islet. The first swimmer who was able to gather the egg and bring it back safely would achieve sacred status for a year.

In fact, Hoa Hakananai'a most likely represents a time when the Rapa Nui were slowly adopting the new religion. Its back is carved with images that reveal some insights into the cult. Yet before now, researchers have had trouble deciphering the depictions.

The researchers took hundreds of photos of the statue from different angles. They then created a fully textured computer model of the statue, capable of rotating 360 degrees. Then, they used a virtual light source which was moved across the surface of the digital image of the statue. This allowed the researchers to view unseen details.

So what exactly did the researchers find? They noted that two birdmen on the back of the statue were actually marked as male and female. This allowed them to unlock an entire narrative story relating to the birdman cult. The scene shows a male chick leaving the nest, watched by its half-bird, half-human parents. The female birdman is matched by the female komari on the right ear of the statue, while the male birdman is matched on the left with a paddle--a symbol of male authority.

[...]

Read the full article at: scienceworldreport.com