New Swedish Law Criminalizes Anti-immigration Internet Speech
You're free in Sweden to be critical of immigration, those in power, or people identifying as "LBGT" — at least within the confines of your mind. But dare express those views, even on the Internet, and you can now be more easily prosecuted under a new law taking full effect after Christmas.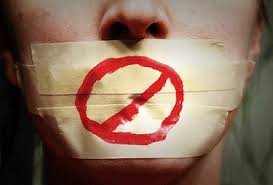 We recently learned about how anti-immigration Internet commenters in Sweden were tracked down and persecuted. As journalist Pamela Geller wrote:

One of Sweden's biggest newspapers, Expressen, used criminal hackers to break into Disqus and get the email addresses and identities of commenters online, and to reveal the persons behind the nicknames or anonymous user IDs. The newspaper sent a reporter and a cameraman to one person's home and asked them about things they had written on different websites. Expressen published the names and photos of some people, which led to at least one person losing his job.

But Sweden's new law adds another layer of hate-speech prohibition to the social ostracism. As Fria Tider (Free Times) reported (translated electronically from Swedish and then edited for grammar and word usage) in a piece entitled "New Law Makes it Easier to Prosecute Those Who Offend Immigrants or Those in Power," "The crime of 'insult' will be prosecuted — but only for giving offense to immigrants, LGBTQ persons or authorities ... [under a] common insult to the public prosecution." The law has been pushed by Swedish parliamentarian Andreas Norlén, who said, during what Fria Tider described as "an unchallenged debate on the issue in parliament," "I do not think it takes very many prosecutions before a signal is transmitted in the community that the Internet is not a lawless country — the sheriff is back in town."


And unchallenged is precisely how Swedish authorities — and many other Western governments — want their leftist agenda to be, with immigration in particular enjoying sanctified status in Sweden. As CBN reported earlier this month in a piece entitled "Soviet Sweden? Model Nation Sliding to Third World":

Sweden's leftist establishment and media believe a cornerstone of their perfect society is multiculturalism — large-scale immigration from some of the poorest, most backward nations on Earth — and Swedes who disagree with that plan risk being labeled racist, fascist, even Nazi. "Immigration is the starting point and the finishing point. It's the most important point to prove you're friendly toward foreigners, you're friendly toward immigration," Danish journalist Mikael Jalving, author of the book Absolut Sweden, said.

And if it can be "proven" that you don't support immigration, "you're out of the game," says Jalving.

What does this mean? Journalist Ingrid Carlqvist explains that you become a pariah, stating, "If they point at you and say you are a racist, then you will have no job, no career, you might lose your family. You will have no future."

This is despite the fact, say critics, that wide-scale Third World immigration is threatening Sweden's future. As CBN also reported:

Sweden's immigration model is failing miserably ... test scores in Swedish schools are plummeting ... [and] crime in some areas has skyrocketed. Immigrants burned the Stockholm suburb of Husby for over a week last year.

Many Jews now live in fear of attacks by Muslim immigrants and are leaving.

Amun Abdullahi, a journalist for Swedish radio, left last year and returned to her native Somalia after she was attacked in the Swedish media over her news report about radical Muslim immigrants in Sweden.

She told Swedish television that Mogadishu was safer than immigrant areas in Stockholm.

Frontpage Mag's Daniel Greenfield, quoting from JihadWatch.org, provides even more perspective:

"Sweden's population grew from 9 million to 9.5 million in the years 2004-2012, mainly due to immigration from 'countries like Afghanistan, Iraq and Somalia.' 16 percent of all newborns have mothers born in non-Western countries. Employment rate among immigrants: 54 percent."

Sweden now has the second highest number of rapes in the world, after South Africa, which at 53.2 per 100,000 is six times higher than the United States.

Note that 77 percent of these rapes are perpetrated by "foreigners," most of whom are Muslim, while their victims primarily are native Swedes. And these figures may very well be artificially low estimates, as the government would prefer to make the headlines go away.

[...]

Read the full article at: thenewamerican.com




---
Soviet Sweden? Model Nation Sliding to Third World
---
Tune into Red Ice Radio:
Dale Hurd - Sweden: No Diversity in Politics and Media
Kevin MacDonald - The Dispossession of Europeans & Pathological Altruism
Mikael Jalving - Absolut Sweden: A Country Undergoing Change
John Coleman - Mass Immigration, The End of Nations & The Clash of Civilizations
Alex Newman - Sweden's Big Government 'Utopia' Unmasked
Ingrid Carlqvist - Hour 1 - State Controlled Press in Sweden & Mass Immigration