New tapes reveal more mystery behind Marilyn Monroe's death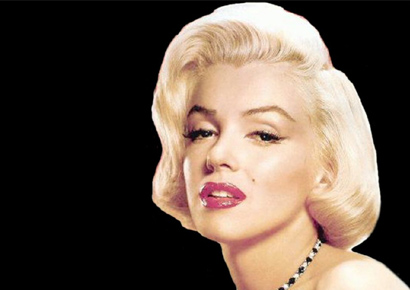 Recently released tapes, featuring a close confidante of late actress Marilyn Monroe, could reveal the mystery behind her death.

Monroe passed away on August 5, 1962, and the circumstances of her passing away, remain, arguably, the most mysterious and controversial death in Hollywood history.

The tapes reveal a conversation between her hair stylist George Masters and his nephew, Jeff Platts, a 60-year-old sales consultant from Southern California.

"My uncle's name was George Masters and he was Marilyn Monroe's personal hair stylist and makeup artist for a number of years leading up to her death," AOL News quoted Platts as writing in a letter.

"He travelled with her extensively. I have some audiocassette recordings of phone conversations he and I had shortly before his death in 1998," he wrote.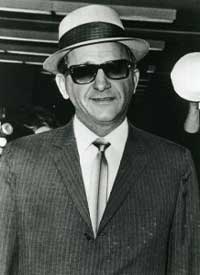 Platts revealed that Masters had told him that Monroe had made a secret trip aboard Frank Sinatra's private jet the very weekend she died, and that she had spent the night at the singer's retreat with mobster Sam Giancana [right].

"George specifically told me that Monroe spent the evening with Sam Giancana," he said.

"The only other person he mentioned that was there was Buddy Greco. No Frank Sinatra, no Dean Martin. George also said that the person she was really in love with at that moment was Sam Giancana.

"Also, if this trip did happen, it was certainly kept hush-hush. Pat Newcomb (Monroe's publicist) said she slept over at Monroe's house that night, but doesn't address whether or not the actress was there -- only that she woke up about noon.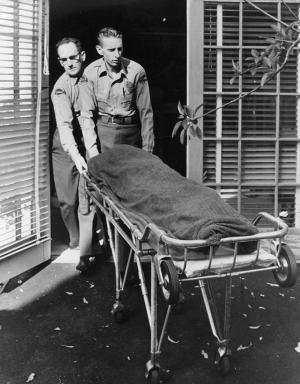 "The housekeeper says she arrived 'early', but again no mention of the actress being there or not being there," he revealed.

On the tapes, Masters said, "Talk to Pat -- she knows everything", and he spoke about the last night he saw Monroe.

"Did you know she was pronounced dead, and then they brought her back to the house, and she was still alive, and they took her back to the hospital, and brought her back home, and then the coroners came over, and they found her dead in another bed -- somebody moved her," he said.

In that one sentence, Masters seemed to confirm a popular theory -- that Monroe was, in fact, rushed to the hospital alive, then was doubled-back before being dumped home in what many found to be a very un-suicide-like resting position.

"And you know how she died? It was an enema. With Nembutal," Masters said.

Platts asked him, "For the purpose of getting high with the drugs?"

Masters answered: "No. It was because of the Kennedys. I really think the FBI did it."

Article from: dnaindia.com

Evidence of Murder?

August 4, 1962: Witnesses track the nightime movements of powerful people in and around Marilyn Monroe's home at 12305 Fifth Helena Dr Brentwood, CA, the night of her death....