(NOOOOOOOO!) JPMorgan files patent for Bitcoin-style payment system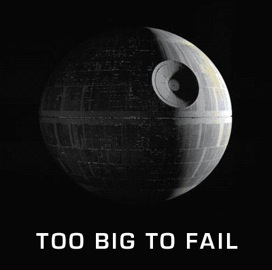 These guys never stop. I respect that about JP (in the way that I respect the Empire in Star Wars) and there is something to be said for an idea so disruptive that it attracts the sharks at JP.

But given this, if one doesn't trust Bitcoin, don't even consider trusting JPMorgan's version of it.

(From The FT)

JPMorgan's proposed system involves creating "virtual cash" that would sit in an online wallet, reminiscent of the computer files that hold Bitcoins on behalf of their users.

[...]

Read the full article at: againstcronycapitalism.org