Pentagon develops UFO-like airship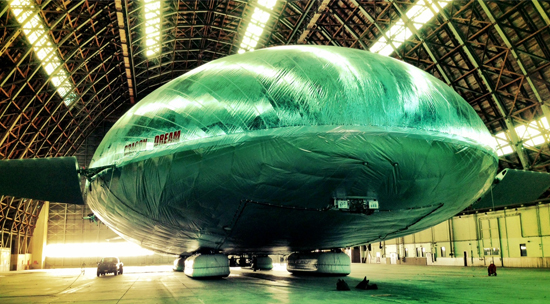 Designed by Aeroscraft in conjunction with the Pentagon, the 'Pelican' looks more like Thunderbird 2 than a traditional airship. Designed to carry up to 10 tons of cargo across large distances the ship uses a fraction of the fuel of a standard aircraft. The Pentagon is also hoping that in the future such ships will be useful for surveillance and reconnaissance missions.

If the prototype proves a success, there are plans to scale things up with an even larger 450ft model capable of hauling 66 tons of cargo. It is also possible that the ships could serve as luxury private yachts for the rich or as a vehicle for sightseeing and long-distance cruises for tourists.


Developed by Aeroscraft, the 230-foot-long prototype airship called the Pelican is designed to lift up to 10 tons of cargo across long distances, using a fraction of the fuel needed by an airplane.


Read the full article at: unexplained-mysteries.com





---