Putin: Claims Russian jets killed civilians in Syria emerged before airstrikes started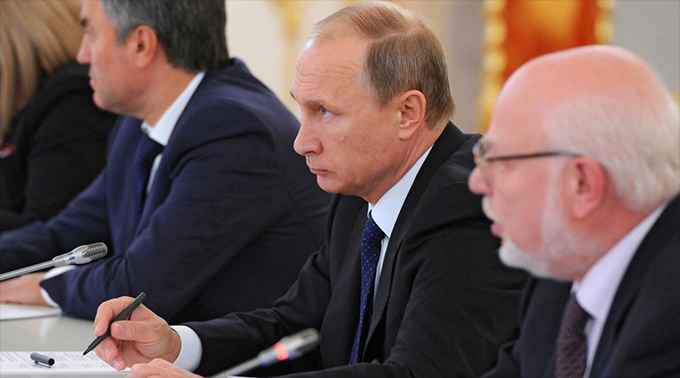 Reports of alleged casualties among civilians caused by Russian airstrikes in Syria emerged even before Russian warplanes were launched for their first combat mission, President Vladimir Putin said, branding such reports 'information attacks.'

"Other nations have been bombing Syrian territory for over a year," Putin told the Russian human rights council on Thursday, stressing that the US-led coalition invades the Syrian airspace with no UN mandate or invitation from Damascus.

"We have such an invitation and we intend to fight against terrorist organizations and them only," Putin added.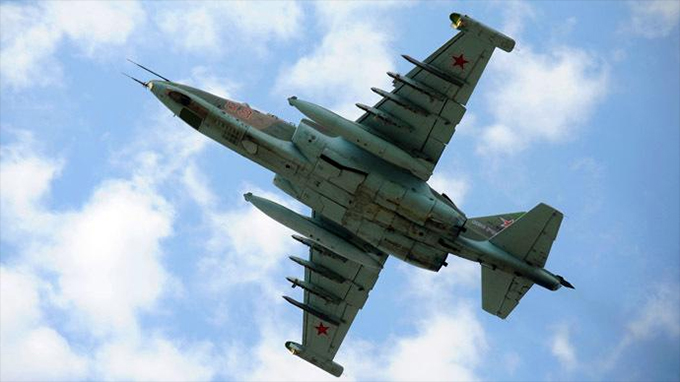 The fleet includes latest Su-24M and Su-25 ground attack planes



The Russian leader also commented on the alleged civilian casualties caused by Russian warplanes in Syria.

"As for media reports claiming that the civilian population is suffering, we are prepared for such information attacks. The first reports about civilian casualties emerged even before our planes got in the air," he said.

Dozens of videos allegedly showing the aftermath of Russian bombings of residential areas in Syria surfaced online on Wednesday, after Moscow announced a bombing campaign designed to help Syrian government forces fight the Islamic State terrorist group.

Russia believes them to be information warfare, and has called on the media and foreign officials to carefully verify information coming from Syria before judging it truthful.


That's information warfare - as expected Russia accused of killing civilians in Syria http://t.co/ndzk8TwQrJ pic.twitter.com/rZlO5wHG5n

— RT (@RT_com) October 1, 2015



Putin added that the US and Russia must establish a mechanism for sharing information about military action in Syria, which would allow the two nations to root out false reports.

"That's why we are establishing contact between our special services and those of the US, between our military departments," he said. "I hope it will result in the establishing of some permanent mechanism."

On Thursday, the Russian Defense Ministry reported hitting 12 targets belonging to the IS terrorist group since starting military action in Syria. The effort is designed to provide air support to the Syria army, which is struggling to contain the spread of jihadist militants in the war-torn country.

Syrian military provides intelligence on prospective targets for Russian forces in Syria, which is double-checked before clearance is given to deliver a strike, the Russian Defense Ministry reported.

Source: rt.com