Rachel Corrie death: Israel rejects all blame
The US activist Rachel Corrie, whose death beneath an Israeli military bulldozer made her an international symbol of Palestinian resistance, bore sole responsibility for the incident that killed her, a court in Israel ruled.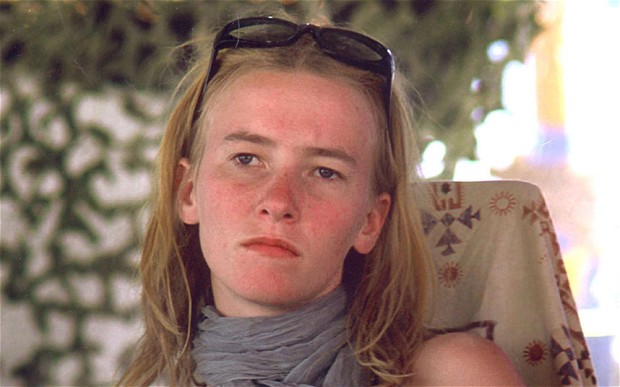 The parents of Corrie fought back tears as a judge fully absolved the Israeli army for the death of their daughter as she tried to prevent the destruction of a Palestinian house in Gaza in 2003.

Rejecting the Corrie family's civil suit against the state, Oded Gershon accepted the army's argument that the driver of the bulldozer had not seen the 23-year-old activist. He proceeded to criticise Corrie for putting herself in harm's way.

"She chose to put herself in danger," Mr Gershon told the district court in Haifa. "She stood in front of a giant bulldozer in a place where the operator could not see her. She could have easily distanced herself from danger like any reasonable person would.

"Her death is the result of an accident she brought upon herself."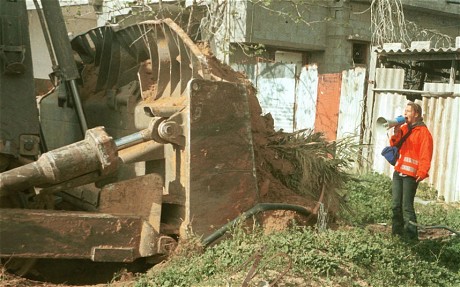 American peace activist Rachel Corrie stands infront of an Israeli bulldozer in the Rafah refugee camp in the Gaza strip in 2003.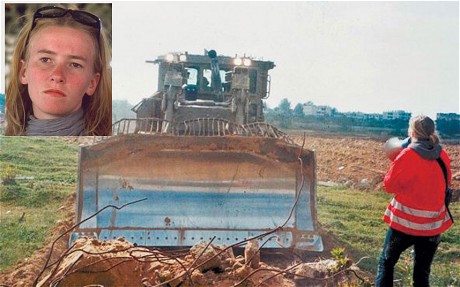 Rachel Corrie standing infront of an IDF bulldozer in Rafah in 2003 moments before she died.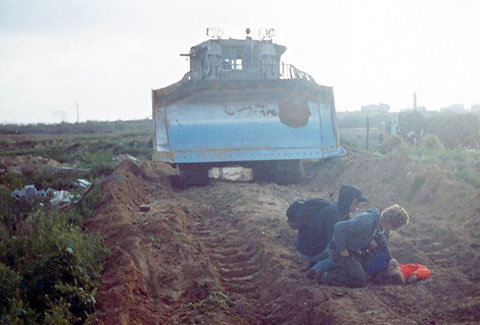 Visibly distraught by the ruling, which comes seven years after they first filed their suit, Corrie's parents promised to appeal in an effort to keep alive their long campaign to hold Israel to account.

"We are, of course, deeply saddened and deeply troubled by what we heard today," her mother Cindy said. "I believe this was a bad day – not only for our family but for human rights, the rule of law, and also for the country of Israel."

The death of Corrie badly damaged Israel's international reputation and strained relations with the US, its superpower patron.

Dan Shapiro, the US ambassador to Israel, told the Corrie family last week that Washington remained dissatisfied with the way Israel had handled the incident. He has previously said that Israel's investigation of her death had been neither credible nor transparent.

But the court ruled that a military police investigation in the weeks after Corrie's death, which found that she had been killed as a result of her own irresponsible behaviour, had been properly conducted.

Fellow activists from International Solidarity Movement, the group for which Corrie campaigned, have long rejected the official Israeli explanation.

Tom Dale, a British former activist who was just 30 feet away when Corrie was crushed, said that it was impossible for the driver of the bulldozer not to have seen her, pointing out that she wore a fluorescent vest and was standing on raised ground.

[...]



Read the full article at: telegraph.co.uk





---