Rare 'ring of fire' eclipse passes over Asia, US
A light rain fell on Tokyo as the eclipse began, but the clouds thinned as it reached its peak, providing near perfect conditions.

"It was a very mysterious sight," said Kaori Sasaki, who joined a crowd in downtown Tokyo to watch event. "I've never seen anything like it."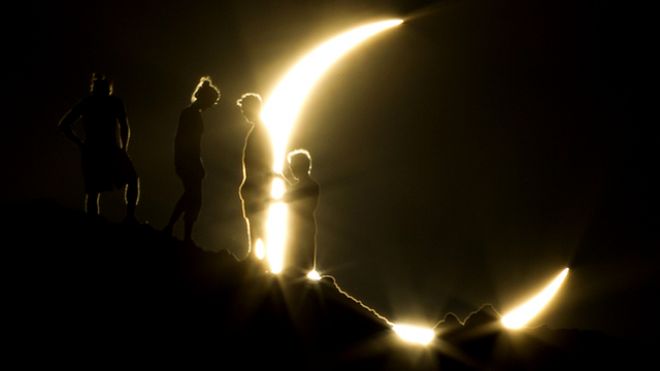 Image: Source





At the Taipei Astronomical Museum in Taiwan, the spectacle emerged from dark clouds for only about 30 seconds. But the view was nearly perfect against Manila's orange skies.

"It's amazing. We do this for the awe (and) it has not disappointed. I am awed, literally floored," said astronomical hobbyist Garry Andreassen, whose long camera lenses were lined up with those of about 10 other gazers in a downtown Manila park.

[...]

Read the full article at: telegraph.co.uk