Rewarding Turkey for helping ISIS - Bilal Erdogan: The Link Between Turkey and ISIS


The European Union has made many mistakes during my time here. I've seen the invention of a currency that has impoverished the Mediterranean, I've seen the idealised Schengen area lead to the free movement of Kalashnikovs and every single week and month we see the attempt to create a single state of Europe, which of course the European peoples don't want. But the EU's common asylum policy is the lowest ebb for policy yet. Chancellor Merkel took the cork out of a champagne bottle and said anyone could come and now you're trying to put the cork back in and realising its not possible. So you've turned to somebody else to sort out your own problem, so let's talk Turkey.

Video from: youtube.com

Extortion: Sweden to give over 8 million euros to Turkey for "refugee deal" - Europe to give three billion euros total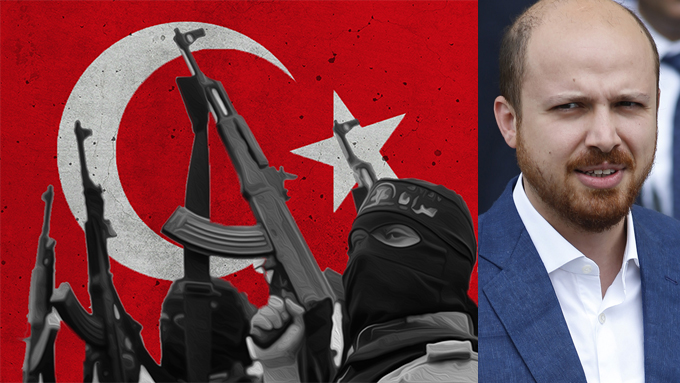 Meet The Man Who Funds ISIS: Bilal Erdogan, The Son Of Turkey's President



In addition to son Bilal's illegal and lucrative oil trading for ISIS, Sümeyye Erdogan, the daughter of the Turkish President apparently runs a secret hospital camp inside Turkey just over the Syrian border.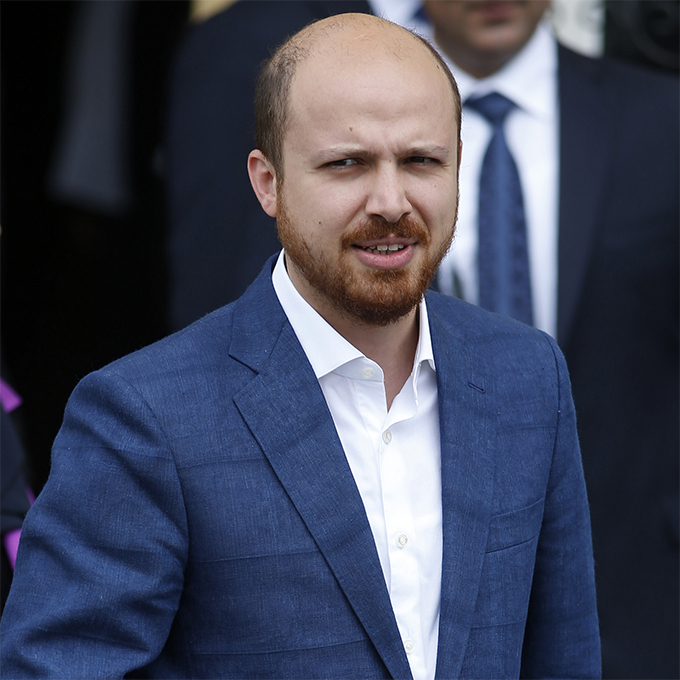 Bilal Erdogan, the son of Turkey's President Recep Tayyip Erdogan leaves a polling station after he voted, in Istanbul, Turkey, Sunday, June 7, 2015. Turks are heading to the polls in a crucial parliamentary election that will determine whether ruling party lawmakers can rewrite the constitution to bolster the powers of President Erdogan. All eyes will be on the results for the main Kurdish party, the Kurdish Peoples' Democratic Party, (HDP). If it crosses a 10 percent threshold for entering parliament as a party, that would extinguish AKP's constitutional plans.



Russia's Sergey Lavrov is not one foreign minister known to mince his words. Just earlier today, 24 hours after a Russian plane was brought down by the country whose president three years ago said "a short-term border violation can never be a pretext for an attack", had this to say: "We have serious doubts this was an unintended incident and believe this is a planned provocation" by Turkey.

But even that was tame compared to what Lavrov said to his Turkish counterparty Mevlut Cavusoglu earlier today during a phone call between the two (Lavrov who was supposed to travel to Turkey has since canceled such plans).

As Sputnik transcribes, according to a press release from Russia's Ministry of Foreign Affairs, Lavrov pointed out that, "by shooting down a Russian plane on a counter-terrorist mission of the Russian Aerospace Force in Syria, and one that did not violate Turkey's airspace, the Turkish government has in effect sided with ISIS."

It was in this context when Lavrov added that "Turkey's actions appear premeditated, planned, and undertaken with a specific objective."

More importantly, Lavrov pointed to Turkey's role in the propping up the terror network through the oil trade. Per the Russian statement:


"The Russian Minister reminded his counterpart about Turkey's involvement in the ISIS' illegal trade in oil, which is transported via the area where the Russian plane was shot down, and about the terrorist infrastructure, arms and munitions depots and control centers that are also located there."


Others reaffirmed Lavrov's stance, such as retired French General Dominique Trinquand, who said that "Turkey is either not fighting ISIL at all or very little, and does not interfere with different types of smuggling that takes place on its border, be it oil, phosphate, cotton or people," he said.

The reason we find this line of questioning fascinating is that just last week in the aftermath of the French terror attack but long before the Turkish downing of the Russian jet, we wrote about "The Most Important Question About ISIS That Nobody Is Asking" in which we asked who is the one "breaching every known law of funding terrorism when buying ISIS crude, almost certainly with the tacit approval by various "western alliance" governments, and why is it that these governments have allowed said middleman to continue funding ISIS for as long as it has?"

Precisely one week later, in even more tragic circumstances, suddenly everyone is asking this question.

And while we patiently dig to find who the on and offshore "commodity trading" middleman are, who cart away ISIS oil to European and other international markets in exchange for hundreds of millions of dollars, one name keeps popping up as the primary culprit of regional demand for the Islamic State's "terrorist oil" – that of Turkish president Recep Erdogan's son: Bilal Erdogan.

His very brief bio:


Necmettin Bilal Erdogan, commonly known as Bilal Erdogan (born 23 April 1980) is the third child of Recep Tayyip Erdo?an, the current President of Turkey.

After graduating from Kartal Imam Hatip High School in 1999, Bilal Erdogan moved to the US for undergraduate education. He also earned a Masters Degree in John F. Kennedy School of Government at Harvard University in 2004. After graduation, he served in the World Bank as intern for a while. He returned Turkey in 2006 and started to his business life. Bilal Erdogan is one of the three equal shareholders of "BMZ Group Denizcilik ", a marine transportation corporation.


Here is a recent picture of Bilal, shown in a photo from a Turkish 2014 article, which "asked why his ships are now in Syria":

In the next few days, we will present a full breakdown of Bilal's various business ventures, starting with his BMZ Group which is the name implicated most often in the smuggling of illegal Iraqi and Islamic State through to the western supply chain, but for now here is a brief, if very disturbing snapshot, of both father and son Erdogan by F. William Engdahl, one which should make everyone ask whether the son of Turkey's president (and thus, the father) is the silent mastermind who has been responsible for converting millions of barrels of Syrian Oil into hundreds of millions of dollars of Islamic State revenue.

Read the rest at: mintpressnews.com