School Shooting in Brazil: Lack of Coverage is Appalling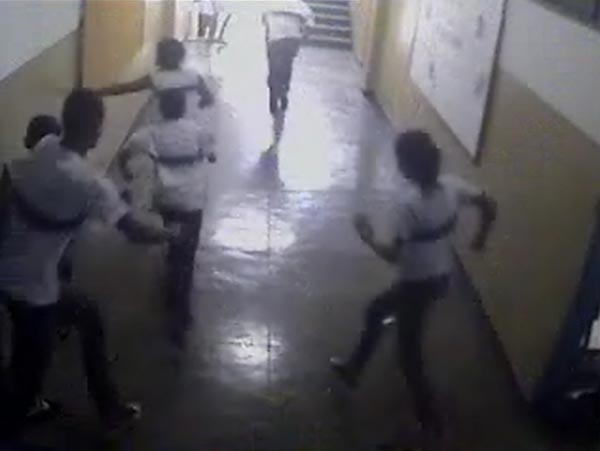 If you have been watching the news and waiting for stories about the school shooting in Brazil, good luck. I have not seen much in the way of coverage on TV, in print, or online. The lack of coverage of this major news story is appalling to say the least, but it also clearly indicates that when something happens is just as important as where.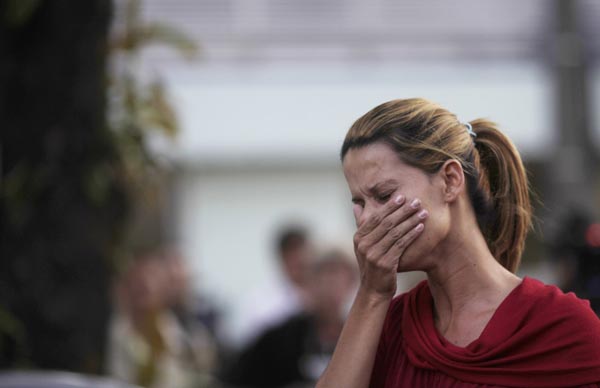 Ten girls and two boys between the ages of 12-15 were murdered in cold blood by a gunman identified as 23-year-old Wellington Oliveira, a former student of the Tasso da Silveira School (where the shooting took place) in Rio de Janeiro in Brazil, the biggest country in South America and home to the largest number of Catholics in the world.

The Pope spoke about the shooting and offered his support, but you would never know that from the news media here. I had to dig on Google to find that out. In fact, I was actively looking for stories about the shooting last night on television, but everything was about the President, the Congress, and the budget fiasco (otherwise known as the Good, the Bad, and the Very Ugly).

It is clear that this shooting happened at the wrong time. We are still getting reports about the nuclear crisis in Japan (and that is, of course, completely understandable), but it is almost as if this shooting never took place, and I find that to be a complete and utter disgrace. When the story is covered in print or online, it is done briefly. I'd like to see some outrage from people here, some reaction, and some call to help the victims and their families, but I have seen none of this.

I could say, "Imagine if a gunman walked into a school in the United States and did the same thing?" Of course, you would say "What about Columbine?" and we can all recall the wall-to-wall coverage that received. Similar shootings in Scotland and Russia were given heavy coverage, but the shooting in Brazil is either being overlooked or placed way to the back burner.

[...]

Read the full article at: blogcritics.org

Top Image: An image taken from a security camera video distributed by the Rio police shows students of the Tasso da Silveira school running from the classroom where a gunman opened fire on them, in the Realengo neighborhood of Rio de Janeiro April 7, 2011. Reuters


---



Two Brazilians detained for allegedly providing gun before school shooting


By Marco Sibaja | TheGlobeAndMail.com

Two men have confessed to illegally supplying a gun to a man who entered a Rio de Janeiro school, opened fire and killed at least 12 children before taking his own life, a police official said Saturday.

Charleston Souza de Lucena, 38, and Isaias de Souza, 48, said that they sold a gun to the shooter and regretted having done so, Officer Altamir Ribeiro said. He did not elaborate. He said the two men are not related.

The two men have not been charged. Under Brazilian law, prosecutors file charges only after police have finished investigating.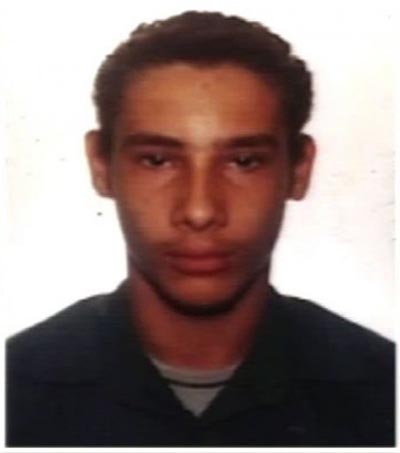 An undated handout photograph shows 24-year-old Wellington de Oliveira, who killed 11 children at a Rio de Janeiro school and then himself on April 7, 2011, police said. Reuters


Also Saturday, a small, private ceremony was held for the 12th victim of the Thursday shooting, 13-year-old Ana Carolina da Silva. About 15 family members wearing T-shirts with a photo of her on them filed into a funeral home where the girl was cremated.

They declined to speak to reporters.

There are fears the death toll from the shooting may rise. Three other children shot at the school are in grave condition and on life support, the Rio state health department said.

Ten girls and two boys ages 12 to 15 were gunned down inside the Tasso da Silveira public school, most lined up along a wall and shot in the head at point-blank range. The shooter, identified as a former student of the school, 23-year-old Wellington Oliveira, killed himself with one of his pistols after being confronted by police. At least 12 other students were wounded.

Family members and neighbours of Mr. Oliveira said he was a good student, but had a history of psychological problems. He was also introverted and spent most of his time on his computer, where a brother said he spent time watching videos about firing weapons.

Investigators said at least 60 shell casings were found at the school where Mr. Oliveira carried out the attack, and that the walls of the elementary school were splattered with blood and marked by dozens of bullet holes. Authorities searching Mr. Oliveira's last residence said the gunman had burned his computer, an apparent attempt to thwart an investigation.

There is no known motive for the attack. Mr. Oliveira left a rambling letter at the scene of the shootings filled with religious language and in which he included instructions for his own burial.

His body remained in the Rio morgue – and officials said no family member had yet arrived to claim it.

Reacting to the attack, congressional representatives began calling for even greater control over the sale of guns and ammunition in Brazil.

"There are mental health issues related to this tragedy, but it is also clear that if the access to weapons and ammunition were not so easy, the result would have been different," Rep. Alessandro Molon said after visiting the Tasso school.

Brazil already has strict gun laws.

A 2003 law sharply limited who could legally purchase firearms and carry guns on the street. Anyone wanting to buy a gun must be at least 25, pass a psychological test, prove they need the weapon, have no criminal record, and provide proof that they attended courses on handling guns.

Justice Minister Jose Eduardo Cardozo said the government plans to adopt measures to disarm the population. He did not provide details.

Diogenes Dantas, an adviser to the prosecutor's office for the military justice system, was quoted by the O Globo newspaper in its Friday edition as saying that he supported reforming Brazil's gun laws so that authorities such as prison guards and traffic police could carry arms while off duty to guarantee their own safety "and that of others."

Other officials, however, rejected any relaxation of the laws.

"The more weapons allowed to circulate, the more weapons will wind up in the wrong hands," said Jose Vicente da Silva, Brazil's former public safety secretary. "There must be restrictions, because most weapons now in the hands of criminals were once legal and became illegal when stolen."

Article from: theglobeandmail.com

Rio de Janeiro school shootout; 12 students killed (photos)