Sikh temple shooting suspect was former U.S. Army PSY OPS specialist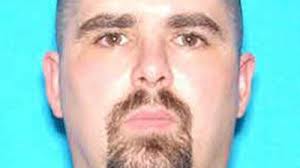 Details are being released about suspected gunman Wade Michael Page who is alleged to have attacked a Sikh temple in Wisconsin on Sunday August 5, 2012.

The suspected shooter, shot to death by police, was a 40 year old Army vet.

Alarming details of Page's background have been released:




US investigators were hunting for answers on Monday after a former psy-ops soldier attacked at a Sikh temple in Wisconsin and killed six people before he was shot dead by police.

Officials identified the slain suspect as Wade Michael Page, a 40-year-old white male formerly attached to the US Army base in Fort Bragg, North Carolina as a "psychological operations specialist."

Page served between April 1992 and October 1998, and was a qualified parachutist who received two good conduct awards and a National Defense Service Medal but never won significant promotion.

FBI agents and local police were investigating Page's supposed address in Cudahy, a suburb of Milwaukee just four kilometers (2.5 miles) north of the suburban Sikh temple that was targeted in Sunday's attack.
Source
So-called "Psy-Ops" specialists are responsible for the analysis, development and distribution of intelligence used for information and psychological effect; they research and analyze methods of influencing foreign populations.

Fort Bragg, N.C., was among the bases where Mr. Page served.

He received his basic training in Fort Sill, Oklahoma before being moved to Fort Bliss in Texas. Fort Bragg, where he finished his career, is home to many of the U.S. Army's airborne units and its Special Operations Command.

Source

Page was also allegedly connected to neo-Nazi extremist groups.


Mr. Page was a "frustrated neo-Nazi" who led a racist white supremacist band, the Southern Poverty Law Center said Monday. Mr. Page told a white supremacist website in an interview in 2010 that he had been part of the white-power music scene since 2000 when he left his native Colorado and started the band, End Apathy, in 2005, the non-profit civil rights organization said.
Source
ABC News reports that two sources said the shooter was "heavily tattooed" — including one relating to 9/11 — and that investigators suspect he may be a "white supremacist" or a "skinhead." "It is being investigated. And what his tattoos signified is being investigated. They are all pieces of a possible puzzle to learn what was his motive in carrying out such a horrific act," Bureau of Alcohol, Tobacco and Firearms Special Agent Thomas Ahern told the network.
Source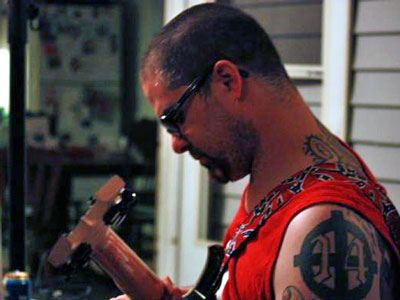 Authorities Identify Sikh Temple Shooter as Wade Michael Page



There are reports by witnesses that there may have been more than one gunman.

While some might say it's too early to jump to conclusions, the FBI has branded this a case of 'domestic terrorism', however, if they've determined a motive they've not released it.

Update: In a press conference held in Wisconsin (Aug. 6, 2012), law enforcement officials shared few details.


Perhaps the biggest revelation was that, while police claim there was only one gunman, an unnamed person of interest is being sought. FBI Milwaukee Special Agent Teresa Carlson encouraged people who have seen the individual to call a police tip line (his image is below). According to witnesses, the supposedly-suspicious individual was on the scene following the incident.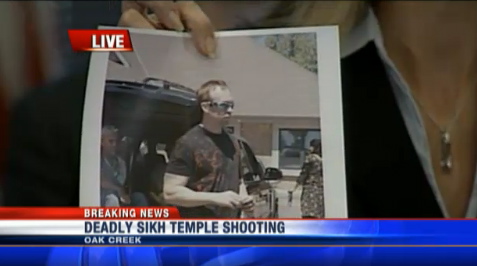 Source

In wake of the Colorado 'Batman' violent shooting 2 weeks ago, this newest incident increases the urgency of calls to action by gun control groups, and casts a dark shadow on military veterans who are already plagued by stories of terrible murder-suicides, PTSD violence, and drug-induced rampages.

The more pieces of this puzzle that fall into place, the more alarming and disturbing a picture is revealed, especially considering the dark chronicles of psychological operations throughout history.

By Elizabeth Leafloor, RedIceCreations.com





---
US Gov't Ran Chemical Experiments on Military Veterans Under Ops MKUltra, Bluebird and Artichoke
Is the Spectre of the Lone Gunman A Figment, A Shadow?