Slaughter: Afghan victims say only one U.S. soldier attacked
An Afghan villager and two of his sons, who survived a night-time shooting rampage in March, testified on Saturday that they saw only one U.S. soldier attacking their compound, backing the U.S. government's account.

Military prosecutors are seeking the death penalty for Army Staff Sergeant Robert Bales, accusing him of killing 16 villagers, mostly women and children, when he ventured out of his remote camp on two revenge-fueled forays over a five-hour period in March.

The shootings in Afghanistan's Kandahar province marked the worst case of civilian slaughter blamed on an individual U.S. soldier since the Vietnam War and damaged already strained U.S.-Afghan relations.

The U.S. government says a coherent and lucid Bales acted alone and with "chilling premeditation".

Some villagers told reporters shortly after the attacks that more than one U.S. soldier was involved, but there have been no sworn statements to that effect made publicly.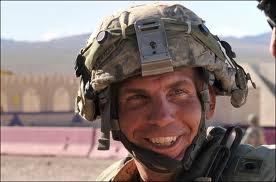 Early on Saturday, three survivors answered questions via video-link from Kandahar Air Field to a hearing at a U.S. Army base in Washington state - the first time Afghan witnesses have testified under oath about what transpired on March 11.

"He shot me right here," said Haji Mohamed Naim, the father of nine sons in the village of Alkozai, the scene of the first shootings.

Speaking through an interpreter, he said all he could see was a strong light on the head of a soldier who was not more than half a meter (yard) away from him when he started shooting.

[...]

Read the full article at: news.yahoo.com