Space Internet? Rocket Flight A Step Towards Interplanetary Comms
Extraterrestrial Communication

Between scientists creating lightbulbs that emit wi-fi signals, and private companies launching wifi hotspots into space, there will be no universal lack of connectivity - on or off planet - in the future.

Frankly, we are not looking forward to Facebook selfies from the moon.

More from Universe Today...

---
Space Internet? Rocket Flight Aims To Test Earth-To-Space Communications
By Elizabeth Howell | Universe Today

Imagine you're a space tourist wanting to blog about your experience. Too impatient to wait for the ride back to solid ground, you open up your laptop on the way home and post pictures and video of the experience just minutes after you were zooming through suborbital space.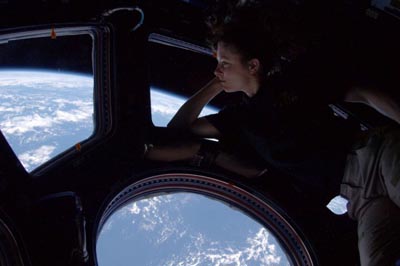 "[...]Astronaut Tracy Caldwell Dyson gazes down at earth from the International Space Station's cupola window bay" Source: Geekosystem.com


That would only be possible if there was some sort of infrastructure available to send messages over the Internet or on text protocols, and according to Brian Barnett, there's plenty of demand from the private sector, NASA and universities to do so. That's why this morning, his company (Satwest) will put a temporary wi-fi hotspot in space aboard a rocket from Denver's UP Aerospace Inc.

"It's our first test of the technology in space," Barnett told Universe Today. "We use the technology on the ground, and in airplanes already, and this will be the first test in space."

[...]

Read the full article at: universetoday.com




---