Suspect ID'd in San Bernardino Massacre as Syed Farook - A "very religious" Muslim according to father


Remember what happened during the Charleston shooting? The media described the perpetrator as a "White man" countless times, before it was confirmed that it was Dylann Roof.

Well, now it has been confirmed that one of the suspects is Syed Farook.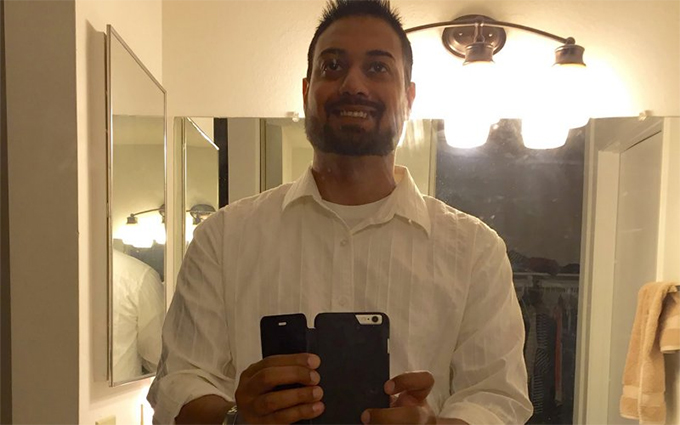 According to the NY Daily News, who spoke with his father, Syed "was very religious. He would go to work, come back, go to pray, come back. He's Muslim."

The pressing question for the liberal PC media now is how to grapple with their own double standards and hypocrisy: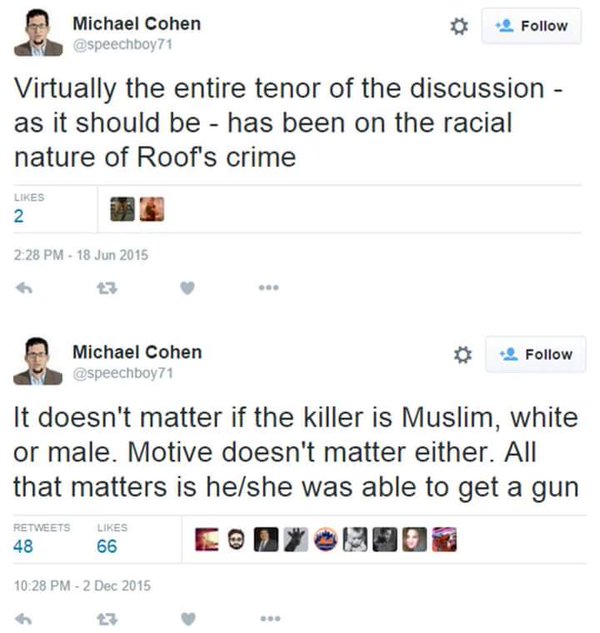 Always remember, one rotten egg doesn't represent the group, unless it's a White person.

Footage of Police shooting at the SUV


Was it a false flag? Drills?

There are some indications that drills were going on at the time. The Police Department's SWAT team was coincidentally training nearby, suited "ready to roll" and responded rapidly, according to Lt. Richard Lawhead.

There was a noticeable amount of law enforcement early at the site.

During the NBCLA live broadcast it was revealed that the Police had instructed witnesses and survivors to not speak with the media. The few times the reporter managed to get a witness to speak with, guards at the scene rushed up and pushed the reporters and the witnesses apart.

Another curious aspect was the behavior of the law enforcement as they were conducting a search for the third suspect that ran away on foot.

Police were seen walking carelessly, meandering in the neighborhood supposedly conducting a search. Extremely disorganized.

We still don't know the motive of the shooters. Why shoot up a social services office for the disabled?

Scene from inside building at San Bernardino shooting




Suspect ID'd in San Bernardino Massacre as Syed Farook



From: thedailybeast.com

Syed Farook is one of three suspected gunmen who attacked a center for the disabled, killing 14 and injuring more on Wednesday.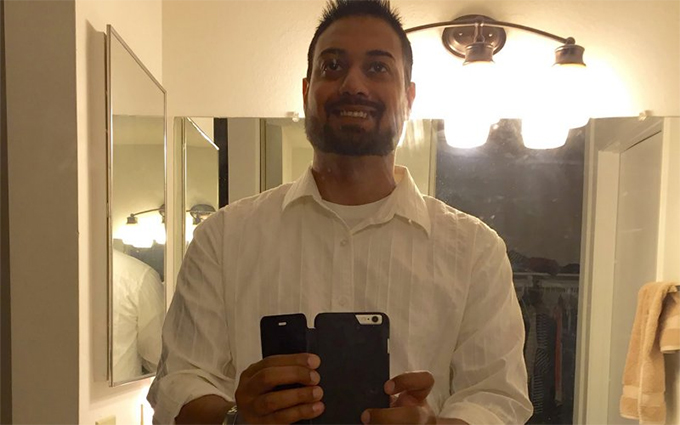 Law enforcement officials have identified Syed Farook as one of the suspected shooters who attacked a center for the disabled in San Bernardino, California, according to NBC News. The Daily Beast has learned that the police have just executed a search warrant at a Redlands, California address—an address that belongs to Farook's family.

Police pursued a car leaving from the Redlands address, Chief Jarrod Baraugan said at a Wednesday evening press conference. A male and female suspect were inside the car, and both of them have been killed. Both of the suspects were armed with assault rifles and handguns, Baraugan said. Police have apprehended a third man, but have not identified his relation to the attacks yet.

An eyewitness at the Inland Regional Center, where gunmen killed 14 and wounded at least 18 more, told police he saw a man leaving a meeting of county employees this morning, looking nervous. Poice officers named Syed Farook as that man in their radio communications. At approximately 11 a.m., at least two people entered the center and opened fire.

Farook, who also went by his middle name, Raheel, was a business taxes representative for the California State Board of Equalization, according to his LinkedIn profile. He is a 2003 graduate La Sierra High School, and most recently studied finance at California State University Fullerton until 2013.

Records show Farook bought a two bedroom Corona home in March 2014. Farook's social media profile shows he is married and has at least one young child. His wife did not return messages left on Wednesday.

Farook lived at a home with his wife and children in Corona, California. The Daily Beast knocked on the home's door and was met by a man who said, "My name is Farook." When asked if he knew Sayed, the man said, "Of course I know him but I have nothing to say." When asked about Syed being named as a suspect, he said, "I have nothing to say."

Behind Farook, was a brightly lit home with low-slung sectional couches and boxes for appliances. The smell of basmati rice cooking came wafting through the door. A set of womens sandals sat outside of the security door.

Five minutes after he answered the door, Farook got into a white car and drove away, answering questions again with, "I have nothing to say."

The Daily Beast contacted Farook's sister, Saira Khan, by phone on Wednesday shortly after the shooting. She said the media was jumping to conclusions on identifying the suspect and said that her brother was at work. Khan said she would try to get in touch with her brother and pass along his contact information.

Source: thedailybeast.com

...

How did brainwashed-cuck-liberals react?

Here's a small sample from twitter: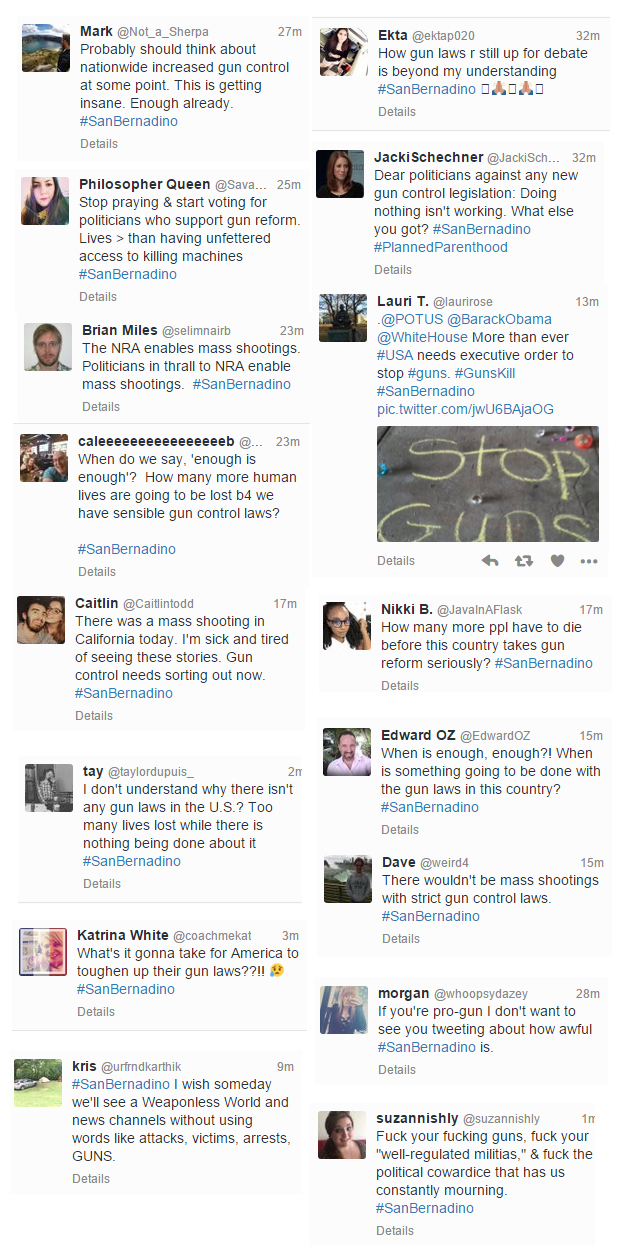 How did ISIS cohorts react?



ISIS Adherents Praise San Bernardino Massacre, "America Burning"


From: vocativ.com

The Islamic State created a horrifying hashtag praising the mass shooting but did not take credit for the killings.

ISIS extremists began celebrating the mass shooting in San Bernardino hours after the massacre, creating the hashtag #America_Burning as police hunted for as many as three shooters, Vocativ discovered. The Islamic State, however, did not take credit for the shootings in the ghoulish postings.

Vocativ deep web analysts discovered the ISIS posts on web forums where the extremists frequently share information.

"Three lions made us proud. They are still alive," one ISIS adherent tweeted in Arabic after the shootings at Inland Regional Center in San Bernardino. "California streets are full with soldiers with heavy weapons. The Unites States is burning #America_Burning #Takbir"





"God is great and he the one to be praised for that," another supporter posted in the forum in Arabic. "This is hell with god's will." But the hashtag was primarily used on Twitter where one ISIS extremist taunted the United States with a tweet that read "Let America know a new era #California #America_burning."





Another ISIS supporter posted in reference to the shooting on Twitter, "God is the greatest. May god spread fear in the homes of the Crusaders."





...

Read the rest: vocativ.com