The Case of the Missing Terrorists
If there were any real terrorists, Jose Rodriguez would be dead.

Who is Jose Rodriguez? He is the criminal who ran the CIA torture program. Most of his victims were not terrorists or even insurgents. Most were hapless individuals kidnapped by warlords and sold to the Americans as "terrorists" for the bounty paid.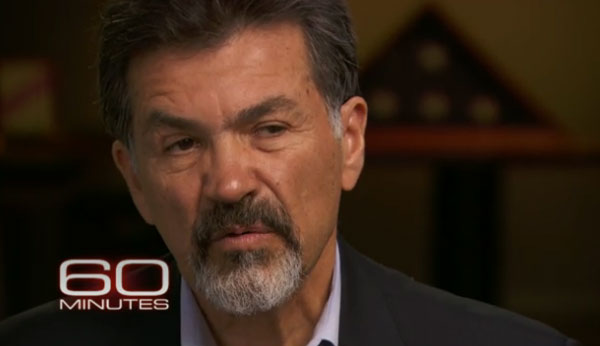 If Rodriguez's identity was previously a secret, it is no more. He has been on CBS "60 Minutes" taking credit for torturing Muslims and using the information allegedly gained to kill leaders of al Qaeda. If terrorists were really the problem that Homeland Security, the FBI and CIA claim, Rodriguez's name would be a struck through item on the terrorists' hit list. He would be in his grave.

So, also, would be John Yoo, who wrote the Justice (sic) Department memos giving the green light to torture, despite US and International laws prohibiting torture. Apparently, Yoo, a professor at the Boalt School of Law at the University of California, Berkeley, was ignorant of US and international law. And so was the US Department of Justice (sic).

Notice that Rodriguez, "The Torturer of the Muslims," doesn't have to hide. He can go on national television, reveal his identity, and revel in his success in torturing and murdering Muslims. Rodriguez has no Secret Service protection and would be an easy mark for assassination by terrorists so capable as to have, allegedly, pulled off 9/11.

Another easy mark for assassination would be former Secretary of Defense Donald Rumsfeld, who staffed up the Pentagon with neoconservative warmongers such as Paul Wolfowitz and Douglas Feith, who in turn concocted the false information used to justify the invasions of Iraq and Afghanistan. Rumsfeld himself declared members of al Qaeda to be the most vicious and dangerous killers on earth. Yet Rumsfeld, Wolfowitz, Feith, Richard Perle, together with neoconservative media propagandists, such as William Kristol and Max Boot, have been walking around safe for years unmolested by terrorists seeking revenge or bringing retribution to those responsible for as many as 1,000,000 Muslim deaths.

Condi Rice, Colin Powell, who delivered the Speech of Lies to the UN inaugurating the invasion of Iraq, and Dick Cheney, whose minimal Secret Service protection could not withstand a determined assassination attempt, also enjoy lives unmolested by terrorists.

Remember the deck of cards that the Bush regime had with Iraqi faces? If terrorists had a similar deck, all of those named above would be "high value targets." Yet, there has not been a single attempt on any one of them.

Strange, isn't it, that none of the above are faced with a terrorist threat. Yet, the tough, macho Navy Seals who allegedly killed Osama bin Laden must have their identity kept hidden so that they don't become terrorist targets. These American supermen, highly trained killers themselves, don't dare show their faces, but Rodriguez, Rumsfeld, and Condi Rice can walk around unmolested. Indeed, the Seals' lives are so endangered that President Obama gave up the enormous public relations political benefit of a White House ceremony with the heroic Navy Seals. Very strange behavior for a politician. A couple of weeks after the alleged bin Laden killing, the Seals unit, or most of it, was wiped out in a helicopter crash in Afghanistan.

If you were a Muslim terrorist seeking retribution for Washington's crimes, would you try to smuggle aboard an airliner a bomb in your underwear or shoe in order to blow up people whose only responsibility for Washington's war against Muslims is that they fell for Washington's propaganda?

[...]

Read the full article at: globalresearch.ca





---





Video from: YouTube.com

"Glenn Greenwald of Salon joins the show to talk about the non-prosecution of avowed CIA torturer and video destroyer Jose Rodriguez & more.."

Video from: YouTube.com