The Deep Sea Mystery Circles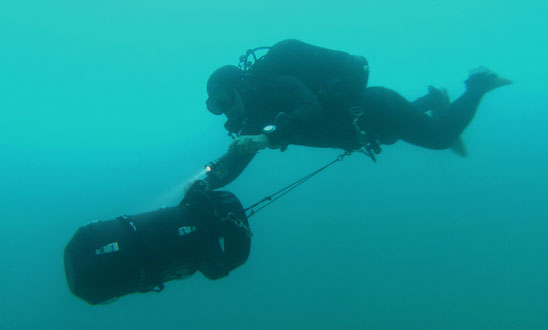 Introduced to life under the sea in high school through snorkeling, Yoji Ookata obtained his scuba license at the age of 21. At the same time, he went out and bought a brand new NIKONOS, a 35mm film camera specifically designed for underwater photography. He devoted all his spare time – aside from his day job – to perfecting his art of underwater photography. Then, at age 39, he finally made the transition. He quit his office job and became a freelance underwater photographer.

But even for a man who spent the last 50 years immersed in the underwater world of sea life, the ocean proved infinitely mysterious. While diving in the semi-tropical region of Amami Oshima, roughly 80 ft below sea level, Ookata spotted something he had never seen. And as it turned out, no one else had seen it before either.

On the seabed a geometric, circular structure measuring roughly 6.5 ft in diameter had been precisely carved from sand. It consisted of multiple ridges, symmetrically jutting out from the center, and appeared to be the work of an underwater artist, carefully working with tools. For its resemblance to crop circles, Ookata dubbed his new finding a "mystery circle," and enlisted some colleagues at NHK to help him investigate. In a television episode that aired last week titled "The Discovery of a Century: Deep Sea Mystery Circle," the television crew revealed their findings and the unknown artist was unmasked.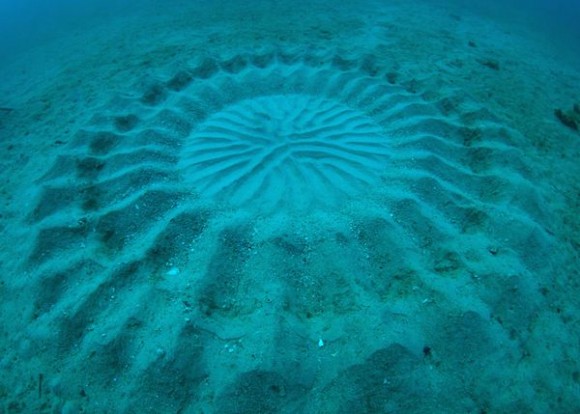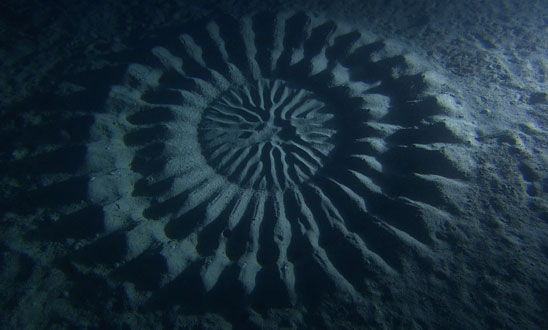 [...]

Article from: spoon-tamago.com




---

Red Ice Creations: To solve the mystery of these beautiful and strange circles (hint: the photographer didn't make them), visit Spoon-Tamago.com. The answer will surprise you!