The First Awakeness: Clive Wearing, Living Without Memory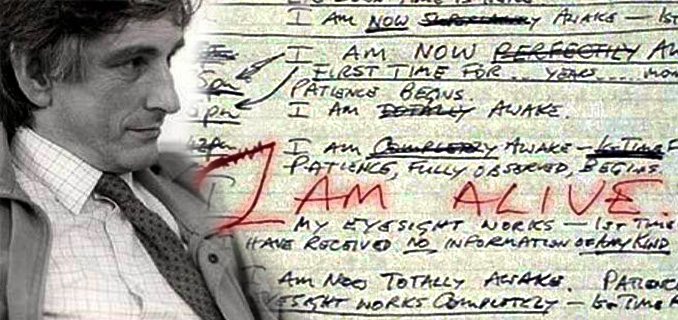 This is the heartbreaking (and at times heartwarming) story of Clive Wearing - a man who lives only in the present, seconds at a time, due to a rare and devastating amnesia.

A brain infection left Clive with about 30 seconds or less of memory at a time. His case reveals that having no memory of where you've been or what you've been doing is a terrifying and confusing experience revisited moment after moment.
The following documentaries and articles illustrate how continuity of consciousness is very much a necessary part of our permanence, our selves, which we often take for granted. Without that awareness how are we to exist?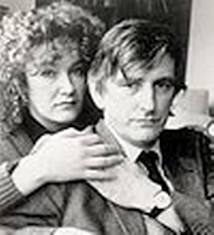 Lacking memory, lacking direct experiential knowledge, amnesiacs have to make hypotheses and inferences, and they usually make plausible ones. They can infer that they have been doing something, been somewhere, even though they cannot recollect what or where. Yet Clive, rather than making plausible guesses, always came to the conclusion that he had just been "awakened," that he had been "dead." This seemed to me a reflection of the almost instantaneous effacement of perception for Clive—thought itself was almost impossible within this tiny window of time.

Indeed, Clive once said to Deborah, "I am completely incapable of thinking." Source
---

The Abyss
---
Music and amnesia
By Oliver Sacks | The New Yorker

In March of 1985, Clive Wearing, an eminent English musician and musicologist in his mid-forties, was struck by a brain infection—a herpes encephalitis—affecting especially the parts of his brain concerned with memory. He was left with a memory span of only seconds—the most devastating case of amnesia ever recorded. New events and experiences were effaced almost instantly. As his wife, Deborah, wrote in her 2005 memoir, "Forever Today":

His ability to perceive what he saw and heard was unimpaired. But he did not seem to be able to retain any impression of anything for more than a blink. Indeed, if he did blink, his eyelids parted to reveal a new scene. The view before the blink was utterly forgotten. Each blink, each glance away and back, brought him an entirely new view. I tried to imagine how it was for him. . . . Something akin to a film with bad continuity, the glass half empty, then full, the cigarette suddenly longer, the actor's hair now tousled, now smooth. But this was real life, a room changing in ways that were physically impossible.

In addition to this inability to preserve new memories, Clive had a retrograde amnesia, a deletion of virtually his entire past.

When he was filmed in 1986 for Jonathan Miller's extraordinary documentary "Prisoner of Consciousness," Clive showed a desperate aloneness, fear, and bewilderment. He was acutely, continually, agonizingly conscious that something bizarre, something awful, was the matter. His constantly repeated complaint, however, was not of a faulty memory but of being deprived, in some uncanny and terrible way, of all experience, deprived of consciousness and life itself.

[...]

Read the full article at: newyorker.com




---
---
READ:
The man who keeps falling in love with his wife
---
Tune into Red Ice Radio:
Tom Campbell - The Big TOE (Theory of Everything), Consciousness & Reality
Anthony Peake & Tom Campbell - Consciousness Creates Reality
Anthony Peake - Mystery of the Brain, Precognition, Time Dilation & Déjà vu
Peter Russell - The Primacy of Consciousness
Scott Onstott - Hour 1 - Explorations in Number, Architecture & Consciousness
Jim Elvidge - Are we Living in a Simulation, a Programmed Reality?
Paul Levy - The War on Consciousness
Marcel Kuijsten - Julian Jaynes, the Bicameral Mind & The Origin of Consciousness
Graham Hancock - Entangled, Supernatural, Shamanism & The Origins of Consciousness