The Iran Nuclear Deal: Highlights, High Hopes, and Haters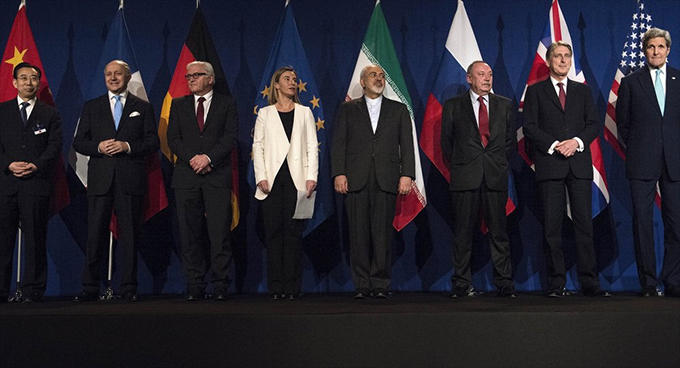 Much to the dismay, no doubt, of at least 47 US Republican Senators, a Joint Comprehensive Plan of Action (JCPOA) was reached concerning Iran's nuclear program Thursday, after 8 straight days of final-round negotiations, in Lausanne, Switzerland.


Solutions on key parameters of Iran #nuclear case reached. Drafting to start immediately, to finish by June 30th. #IranTalks

— Hassan Rouhani (@HassanRouhani) April 2, 2015



As the tentative agreement is released, official, media, and popular reaction runs from one extreme to the other. The agreement covers five different areas: enrichments, inspections and transparency, reactors and reprocessing, sanctions, and phasing.

This rough draft has to be molded and refined into a formal accord by June 30th and, as the text itself reminds readers, "nothing is agreed until everything is agreed." In the meantime, here are some highlights from the agreement, and reactions from across the spectrum.


Full video: President Obama delivers a statement on #IranTalks: http://t.co/e94eTqLJNO

— The White House (@WhiteHouse) April 2, 2015



Read the rest at: sputniknews.com