The Iron Man cometh: US Army commissions 'TALOS' suit with liquid armor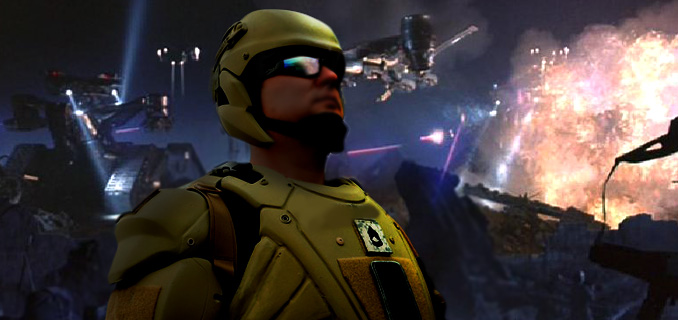 As if inspired by Marvel Comics itself, the Special Operations Command (SOCOM) has commissioned a Tactical Assault Light Operator Suit, or TALOS for short, which will likely contain liquid armor, a substance that is being developed at the Massachusetts Institute of Technology, according to the official website of the US Army.

The material can change from liquid to solid in milliseconds when a magnetic field or electrical current is applied, allowing a soldier wearing the protective suit to survive attack from heavy gunfire

The outfit is also expected to include its own internal supply of heat, air and oxygen.

Public discussion about creating a 21st century suit of armor for US soldiers increased following the US Army's failed mission last week in Somalia. Members of an elite Navy SEALS unit were forced to retreat in the face of heavy gunfire, while attempting to capture an Al-Shabaab commander believed to be connected to one of the 1998 US embassy bombings in Africa.

SOCOM, hoping to tap into a deep well of engineering talent, last month issued a request for ideas "from a wide variety of sources, not just traditional military industry but also from academia, entrepreneurs, and laboratories capable of providing the design, construction, and testing of TALOS related technologies."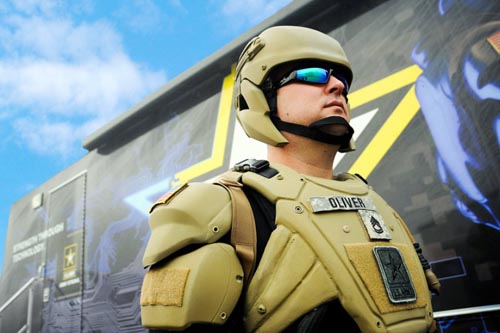 Super soldiers?

US Special Operations Command chief Adm. William McRaven believes the technology will make US soldiers practically invincible on the battlefield.

"I'm very committed to this, I'd like that last operator that we lost to be the last operator we lose in this fight or the fight of the future, and I think we can get there," McRaven told industry representatives gathered at SOCOM headquarters in Tampa, Florida, last July to discuss the creation of the technology.

A combat simulation video that appears on YouTube features a soldier donning the Sci-Fi-like body armor smashing through a wooden door before staring down a hail of machinegun fire.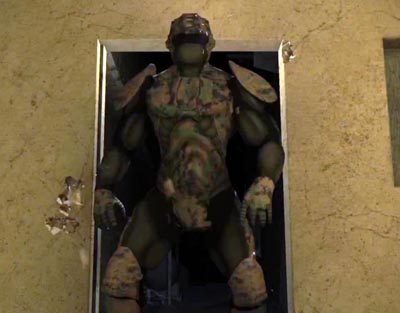 SOCOM hopes to incorporate a "comprehensive family of systems in a combat armor suit where we bring together an exoskeleton with innovative armor, displays for power monitoring, health monitoring, and integrating a weapon into that – a whole bunch of stuff," Lt. Col. Karl Borjes, an Army science advisor assigned to SOCOM, said in a statement.

TALOS will contain "full-body ballistic protections," as well as a "physiological subsystem" that covers the skin of the wearer and is embedded with sensors to monitor "body temperature, skin temperature, heart rate, body position and hydration levels," according to the government's May posting.

McRaven goes beyond anything Superman could have imagined, envisioning that the suit wearer's "cognitive thoughts and the surrounding environment to display personalized information."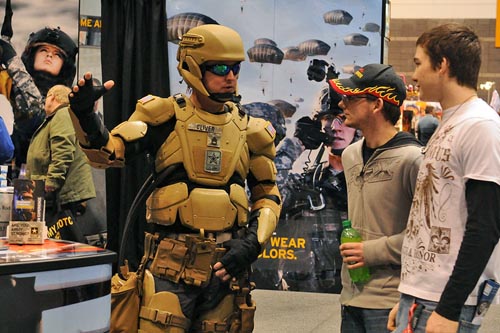 [...]

Read the full article at: blacklistednews.com




---
---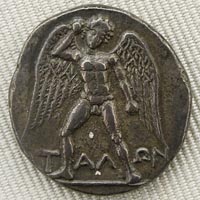 In Greek mythology, Talos or Talon was a giant man of bronze who protected Europa in Crete from pirates and invaders by circling the island's shores three times daily while guarding it.

In the Cretan dialect, talôs was the equivalent of the Greek hêlios, the Sun: the lexicon of Hesychius of Alexandria notes simply "Talos is the Sun". In Crete Zeus was worshipped as Zeus Tallaios,[4] "Solar Zeus", absorbing the earlier god as an epithet in the familiar sequence.[5] The god was identified with the Tallaia, a spur of the Ida range in Crete. On the coin from Phaistos he is winged; in Greek vase-paintings and Etruscan bronze mirrors he is not. The ideas of Talos vary widely, with one consistent detail: in Greek imagery outside Crete, Talos is always being vanquished:[6] he seems to have been an enigmatic figure to the Greeks themselves.[7]

Talos is described by Greeks as either a gift from Hephaestus to Minos, forged with the aid of the Cyclopes in the form of a bull[8] or a gift from Zeus to Europa.[9] Or he may have been the son of Kres, the personification of Crete;[10] In Argonautica Talos threw rocks at any approaching ship to protect his island.[11] In the Byzantine encyclopedia called the Suda, Talos is said, when the Sardinians did not wish to release him to Minos, to have heated himself – by jumping into a fire and to have clasped them in his embrace.[12]

Talos had one vein, which went from his neck to his ankle, bound shut by only one bronze nail. The Argo, transporting Jason and the Argonauts, approached Crete after obtaining the Golden Fleece. As guardian of the island, Talos kept the Argo at bay by hurling great boulders at it. According to the pseudo-Apollodorus' Bibliotheke, Talos was slain when Medea the sorceress either drove him mad with drugs, or deceived him into believing that she would make him immortal by removing the nail

Source: Wikipedia

---
Tune into Red Ice Radio:
Aaron Franz - The Philosophical Roots of Transhumanism & Technological Revolution
Kevin Warwick - I, Cyborg, Implants, Cybernetics, AI & The Rise of the Machines in 2020
Kyle Hunt - The Gods of Technology
John Lash - The Archons, The Transhuman Con & Divine Transactions
Anthony Gucciardi - Boston Bombings, Gun Control & Transhumanism
Robert Duncan O - Super Soldier