The Mysterious Black Stone of Kaaba - Worship of a Meteorite?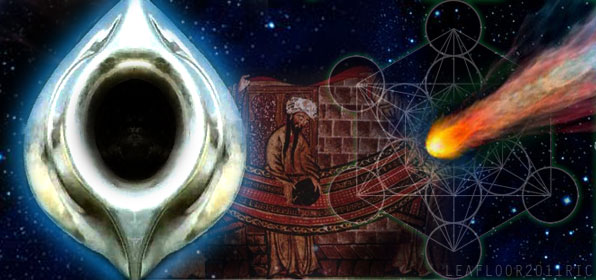 Hajj, the pilgrimage to Mecca, is one of the greatest religious observances in Islam. This year, Hajj is expected to fall between November 4-9.

People often associate Hajj with the familiar image of devout Muslims making the journey to the Kabaa, and seven-times circling the ancient stone building towards which they pray. The gathering in the plain of Arafat symbolises the climax of the hajj pilgrimage, and in 2010 two million Muslims were at the site together on a single day.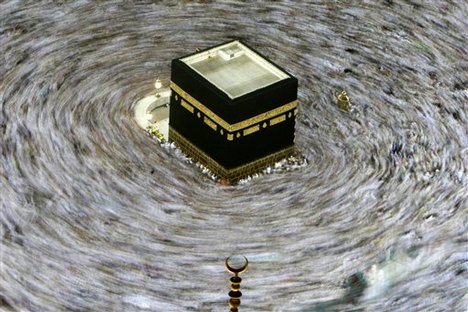 Muslim pilgrims circle the Kaaba inside the grand mosque in Mecca. Photo: AP / Hasan Sarbakhshian



What is less commonly known is the presence of a holy relic - literally a cornerstone - that is part of the worship. The origins of the dark stone remains a mystery to not only Muslims but geologists, scientists and historians alike.

Does the black stone reveal pagan goddess-worshiping roots of Islam?

The Black Stone of Ka'aba - al-Hajr al-Aswad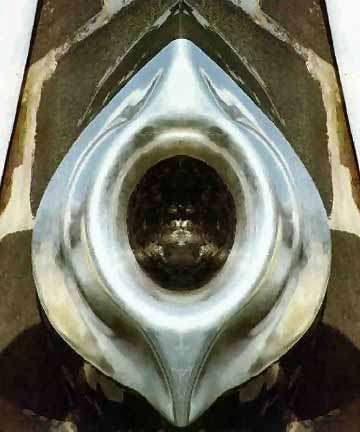 The Black Stone is a Muslim relic, which according to Islamic tradition dates back to the time of Adam and Eve. Historical research claims that the Black Stone marked the Kaaba as a place of worship during pre-Islamic pagan times.
It is the eastern cornerstone of the Kaaba, the ancient stone building towards which Muslims pray, in the center of the Grand Mosque in Mecca, Saudi Arabia.
The Stone is a dark rock, polished smooth by the hands of millions of pilgrims, that has been broken into a number of fragments cemented into a silver frame in the side of the Kaaba.

Although it has often been described as a meteorite, this hypothesis is still under consideration.

Muslim pilgrims circle the Kaaba as part of the Tawaf ritual of the Hajj.

Many of them try, if possible, to stop and kiss the Black Stone, emulating the kiss that Islamic tradition records that it received from the Islamic Prophet Muhammad. If they cannot reach it, they point to it on each of their seven circuits around the Kaaba.
Source

---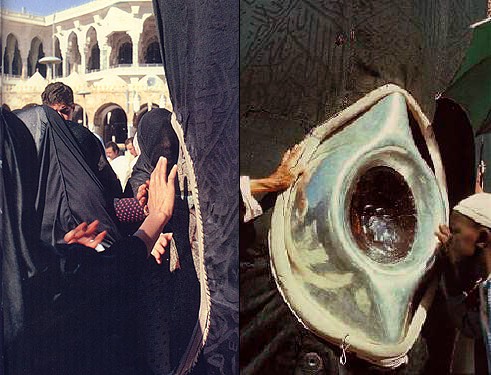 Chador-clad women in black touching the black stone. In 930, the stone was removed and shattered by an Iraqi sect of Qarmatians, but the pieces were later returned. The pieces, sealed in pitch and held in place by silver wire. Image: Source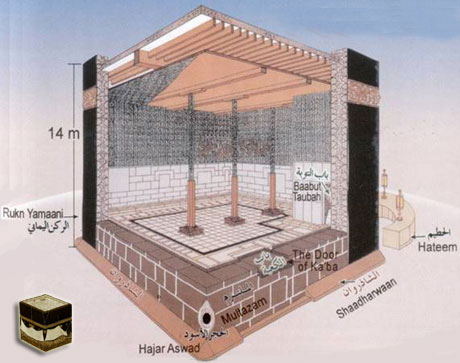 Cross section of the Ka'aba (Wikipedia)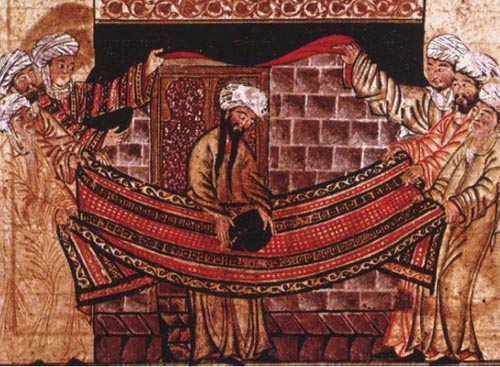 In the center, Prophet Muhammad, with two long hair plaits, places the stone on a carpet held at the four corners by representatives of the four tribes, so that all have the honor of lifting it. The carpet is a kelim from Central Asia. Behind, two other men lift the black curtain which conceals the doors of the sanctuary. Wikipedia



The Black Stone of Kaaba or Mecca in Arabic, is called Al-hajar Al-aswad. The word Kaaba - Ka'ba - Ka'bah - means Cube.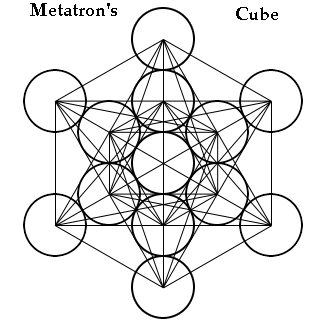 Metatron's Cube, as found in Sacred Geometry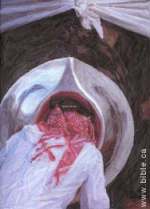 "There are various opinions as to what the Black Stone actually is. Muslims say that the Stone was found by Abraham (Ibrahim) and his son Ishmael (Ismail) when they were searching for stones with which to build the Kaaba. They recognized its worth and made it one of the building's cornerstones.

Secular historians point to the history of stone worship, and especially meteorite worship, in pre-Islamic Arabia, and say that it is likely that the Stone is a meteorite. There is no way to test this hypothesis without removing and examining the Stone, which would not be permitted by its guardians.

There is no indication as to where this stone originated, but since it pre-dates the revelation of the Holy Qur'an and Muhammad's prophethood, and even kissed, it must stem from the time of Abraham since the Hajj traditions are traceable to the patriarch of monotheism."

"Some Muslims are more willing to believe that the Stone itself has some supernatural powers. They believe that this stone fell from the sky during the time of Adam and Eve, and that it has the power to cleanse worshippers of their sins by absorbing them into itself. They say that the Black Stone was once a pure and dazzling white and it has turned black because of the sins it has absorbed over the years.

The Black Stone is in fact the cornerstone of the Ka'ba and is there as an emblem of the progeny of Abraham which was rejected by the Israelites and became the corner stone of the Kingdom of God."
Source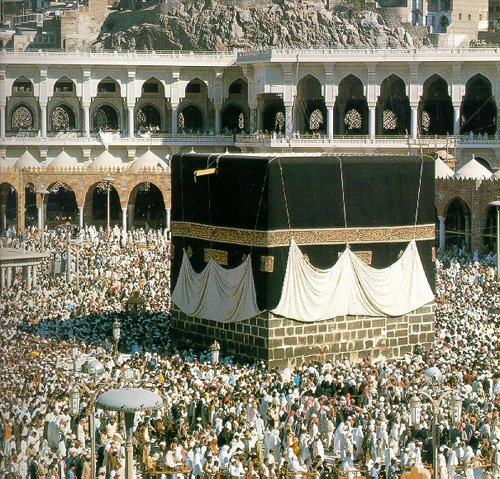 Most of the year, the Kaaba is covered in black cloth. Beneath the black cloth is a stone building that may date back as far as 2030 B.C.E. Each side of the cube measures about 60 ft. across. There is a gold door in the southeast side. Inside, there is a polished marble floor and three pillars. Source