This Man Is Not a Cyborg. Yet.
Get right up close to Dmitry Itskov and sniff all you like — you will not pick up even the faintest hint of crazy. He is soft-spoken and a bit shy, but expansive once he gets talking, and endearingly mild-mannered. He never seems ruffled, no matter what question you ask. Even if you ask the obvious one, which he has encountered more than a few times since 2011, when he started "this project," as he sometimes calls it.

Namely: Are you insane?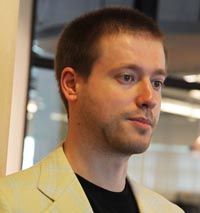 Mr. Itskov, 32, has a colossal dream: to upload the brain's contents to avatars.


"I hear that often," he said with a smile, over lunch one recent afternoon in Manhattan. "There are quotes from people like Arthur C. Clarke and Gandhi saying that when people come up with new ideas they're called 'nuts.' Then everybody starts believing in the idea and nobody can remember a time when it seemed strange."

It is hard to imagine a day when the ideas championed by Mr. Itskov, 32, a Russian multimillionaire and former online media magnate, will not seem strange, or at least far-fetched and unfeasible. His project, called the 2045 Initiative, for the year he hopes it is completed, envisions the mass production of lifelike, low-cost avatars that can be uploaded with the contents of a human brain, complete with all the particulars of consciousness and personality.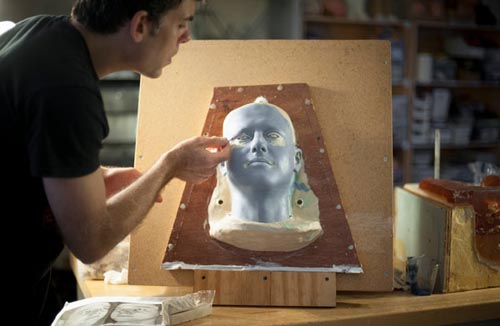 David Hanson, founder of Hanson Robotics, says his robotic model of Dmitry Itskov's head will use 36 motors to reproduce his facial expressions and voice.


What Mr. Itskov is striving for makes wearable computers, like Google Glass, seem as about as futuristic as Lincoln Logs. This would be a digital copy of your mind in a nonbiological carrier, a version of a fully sentient person that could live for hundreds or thousands of years. Or longer. Mr. Itskov unabashedly drops the word "immortality" into conversation.

Yes, we have seen this movie and, yes, it always leads to evil robots enslaving humanity, the Earth reduced to smoldering ruins. And it's quite possible that Mr. Itskov's plans, in the fullness of time, will prove to be nothing more than sci-fi bunk.

But he has the attention, and in some cases the avid support, of august figures at Harvard, M.I.T. and Berkeley and leaders in fields like molecular genetics, neuroprosthetics and other realms that you've probably never heard of. Roughly 30 speakers from these and other disciplines will appear at the second annual 2045 Global Future Congress on June 15 and 16 at Alice Tully Hall, in Lincoln Center in Manhattan.

[...]

Read the full article at: nytimes.com




---
Tune into Red Ice Radio:
John Lash - The Transhuman Con & Divine Transactions
Aaron Franz - Transhuman Fundamentalism
James Corbett - Transhumanism, Neofeudalism & the Green Movement
Thomas Sheridan - The Psychopathic Control Grid, The Venus Project & Transhumanism
Kevin Warwick - Artificial Intelligence & The Rise of the Machines in 2020
Kevin Warwick - "I, Cyborg": Implants, RFID, Microchips & Cybernetics